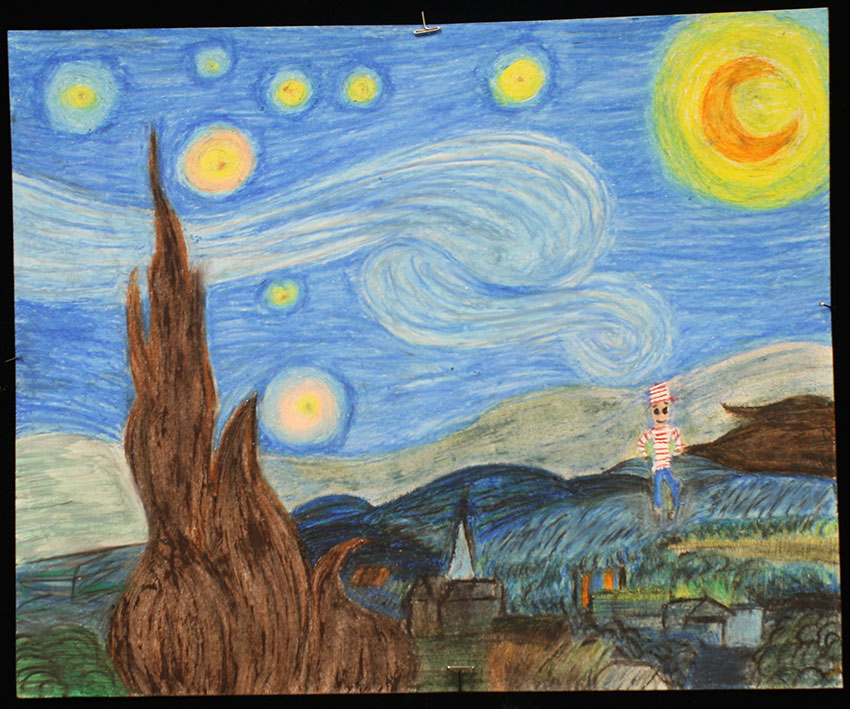 Title of Art Piece: Where's Vincent?
Category: Drawing – 2014
Student/Artist's Name: Isabella Darrah
School: Lathrop High School
Grade: 10th
Artist Statement: This piece is a parody of VanGogh's "Starry Night," a well-known and easily recognizable painting. It's so recognizable, that I think people don't always take the time to really look at it, and a lot of other famous art. I slipped Waldo (another well-known image) into the picture, because it's very subtle, but causes you to look more deeply. I remember Where's Waldo books as a kid, and I think it taught me to look more intently at art in general.
Artwork Dimensions: 12″ high X 18″ long