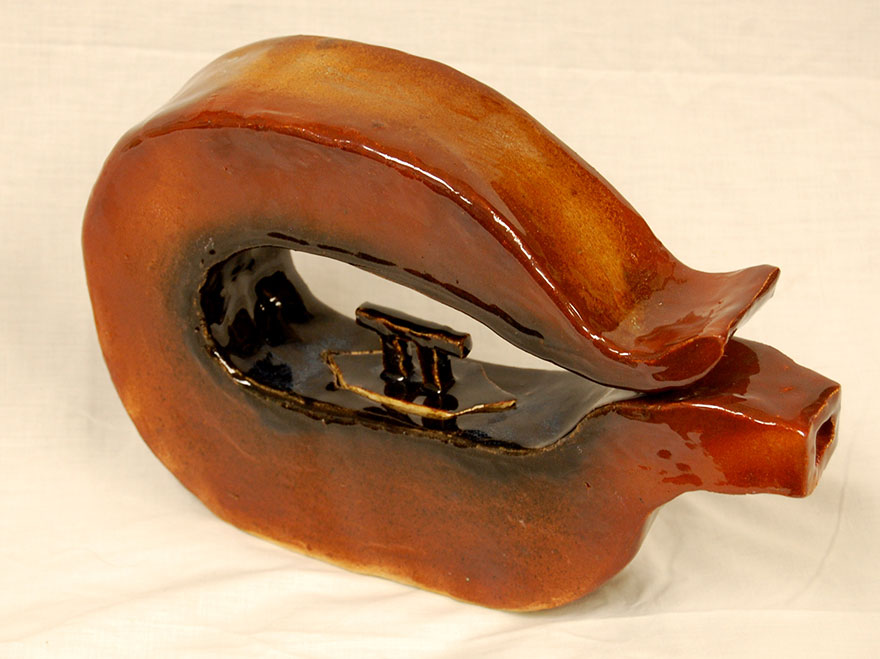 Title of Art Piece: Urganamic Teapot
Category: Ceramics
Student/Artist's Name: Eric Jager
School: Lathrop High School
Grade: 12th

Artist Statement: This is a hand-built teapot. It is made of thrown slab. I then shaped it with a variety of tools. I choose this shape because I wanted to push the limit of the structure. The piece is more about the negative space within and how the actual shape of the teapot forms this. As for glaze I wanted to get a nice flow from dark to light values starting with that base burnt orange glaze and then creating a flow inside to out.
Large Photo 1: https://artalaska.org/wp-content/uploads/DSC_0084.jpg
Large Photo 2: https://artalaska.org/wp-content/uploads/DSC_0085.JPG
Large Photo 3: https://artalaska.org/wp-content/uploads/DSC_0071.JPG