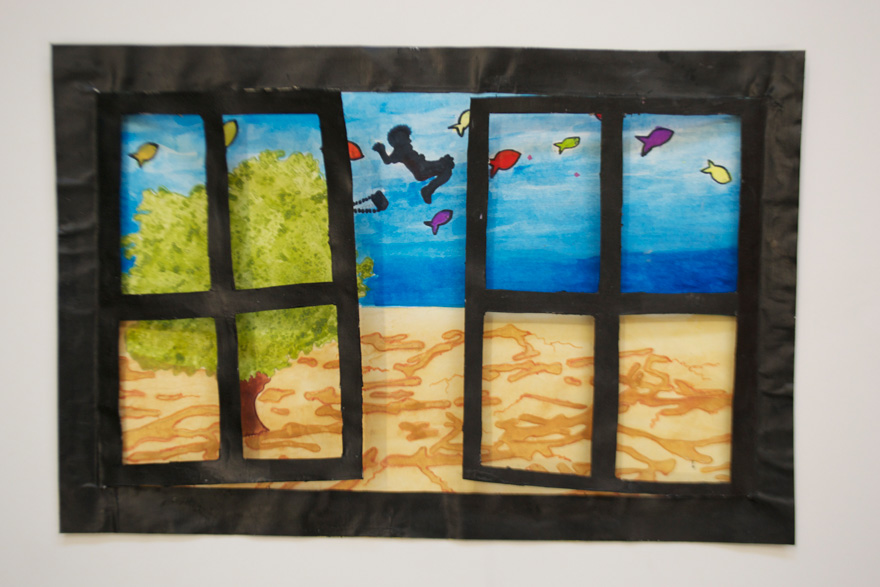 Title of Art Piece: Untitled
Category: Mixed Media
Student/Artist's Name: Haley O'Brien
School: Bethel Regional High School
Grade: 9th

Artist Statement: Throughout this project we studied Salvador Dali to inspire us the create our own surreal paintings. I had a vision that i wanted my piece to look like you were looking out of a house window into this surreal world. I made my painting first, then created an actual window using card stock.
Large Photo: https://artalaska.org/wp-content/uploads/DSC_1500.jpg