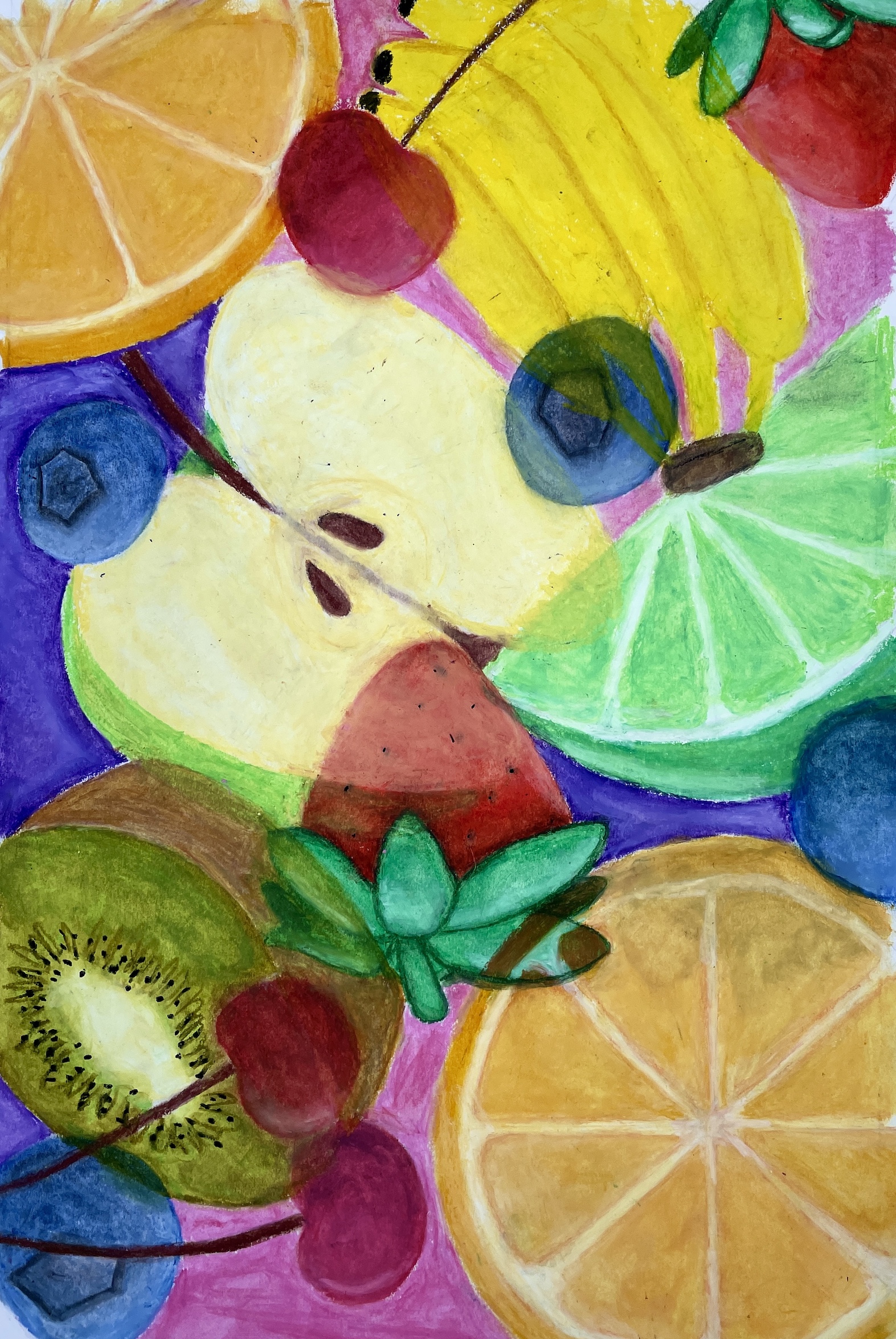 Title of Art Piece: Tutti Frutti
Category: Drawing – 2022
Student/Artist's Name: Jerika Sy
School: West Anchorage High School
Grade: 12th
Artist Statement:
In first grade, I used oil pastel in art. It was just like playing. I did not worry about blending. It feels good because the strokes you make are very smooth. It was fun.
For this project, I learned to properly blend using my fingers. It was icky but I still enjoyed it very much, especially if I see that I am getting the shade I need.
Cubism is the style I applied here, as assigned by my art teacher, Ms. Wall. Some parts are fragmented, but do not appear to be abstract as my subject is simple – just fruits.
I like eating fruits, I like drawing fruits, I like the colors. The colors represent the hues I lean towards – intense and radiant yet soft and light at the same time.
My intention is to create something uncomplicated, just something easy on the eye, and healthy.
Artwork Dimensions: 18″ x 12″