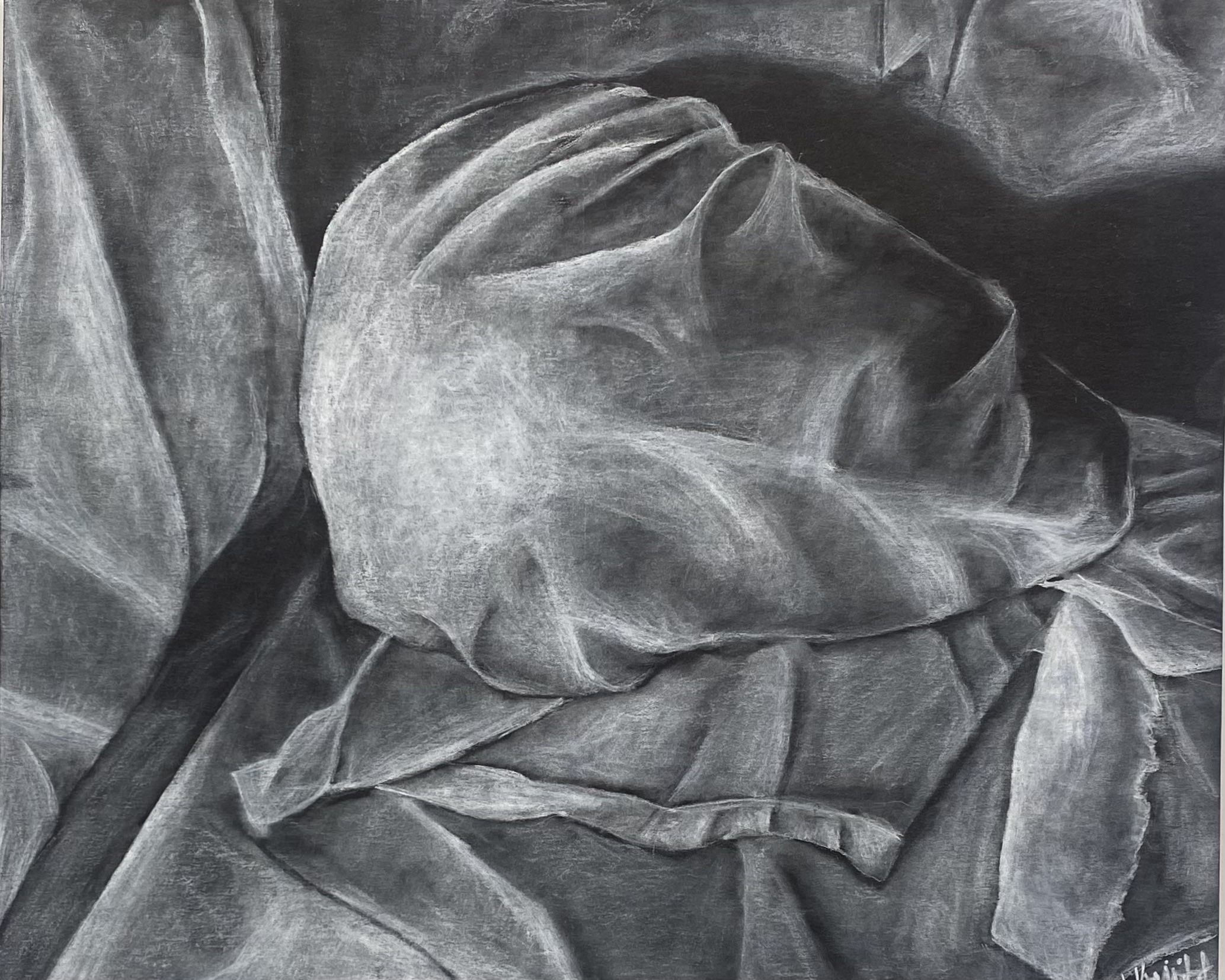 Title of Art Piece: Trapped
Category: Drawing – 2023
Student/Artist's Name: Avarie Knight
School: West Anchorage High School
Grade: 11th
Artist Statement:
This piece reflects on my own experiences with mental health problems. The person is "trapped"
by the fabric that is covering them, and there is no color or life anywhere around. Depression
feels this sort of way, it's hard to see past it and it feels suffocating. This piece also allows many
different interpretations, which was an important aspect in its creation. Although the piece is
jarring and sort of uncomfortable to look at, through creating art, a lot of my own personal issues
have been easier to address and understand. This piece was a way to truly express and visualize
how I was feeling, and then through time, get past it.
Artwork Dimensions: 14 inches high x 16 inches wide
Original Image:
https://artalaska.org/wp-content/uploads/gravity_forms/52-a6a69575a0bcf9c504f5378a8b3c8199/2023/04/trappedavarieknight.jpeg