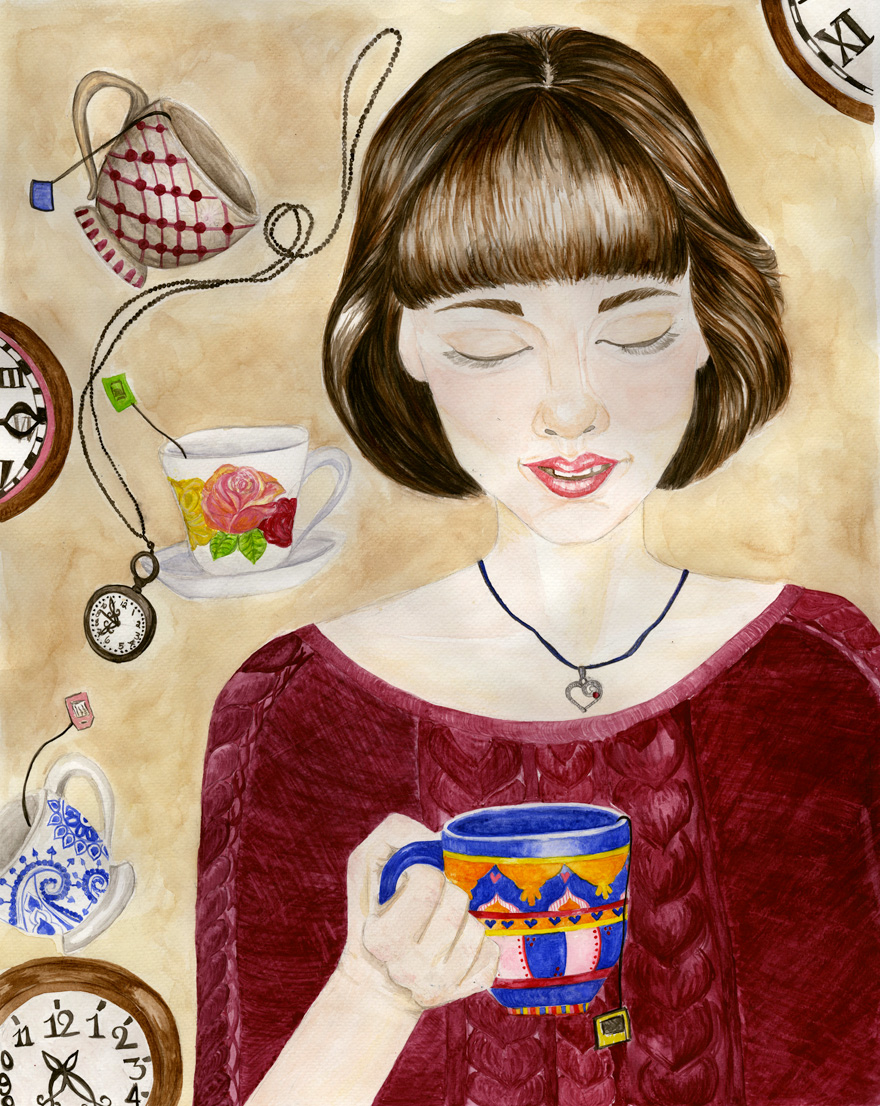 Title of Art Piece: There's Always Time For Tea
Category: Painting
Student/Artist's Name: Briana Berner
School: Lathrop High School
Grade 12th

Artist Statement: I have a horrible tendency to overextend myself and become stressed out and frenzied. When this happens I begin to lament about having no time for anything I enjoy, such as relaxing and drinking a cup of tea. One day while I was complaining about this a friend of mine turned to me very seriously and said, "Briana, there is always time for tea." For some reason the statement stuck in my mind and I often repeat it to myself when I start to feel too busy. I made this piece as a reminder that no matter what's going on in your life you should never forget to take the time that you need for yourself. You should always make time for tea.
Large Photo: https://artalaska.org/wp-content/uploads/tea2.jpg