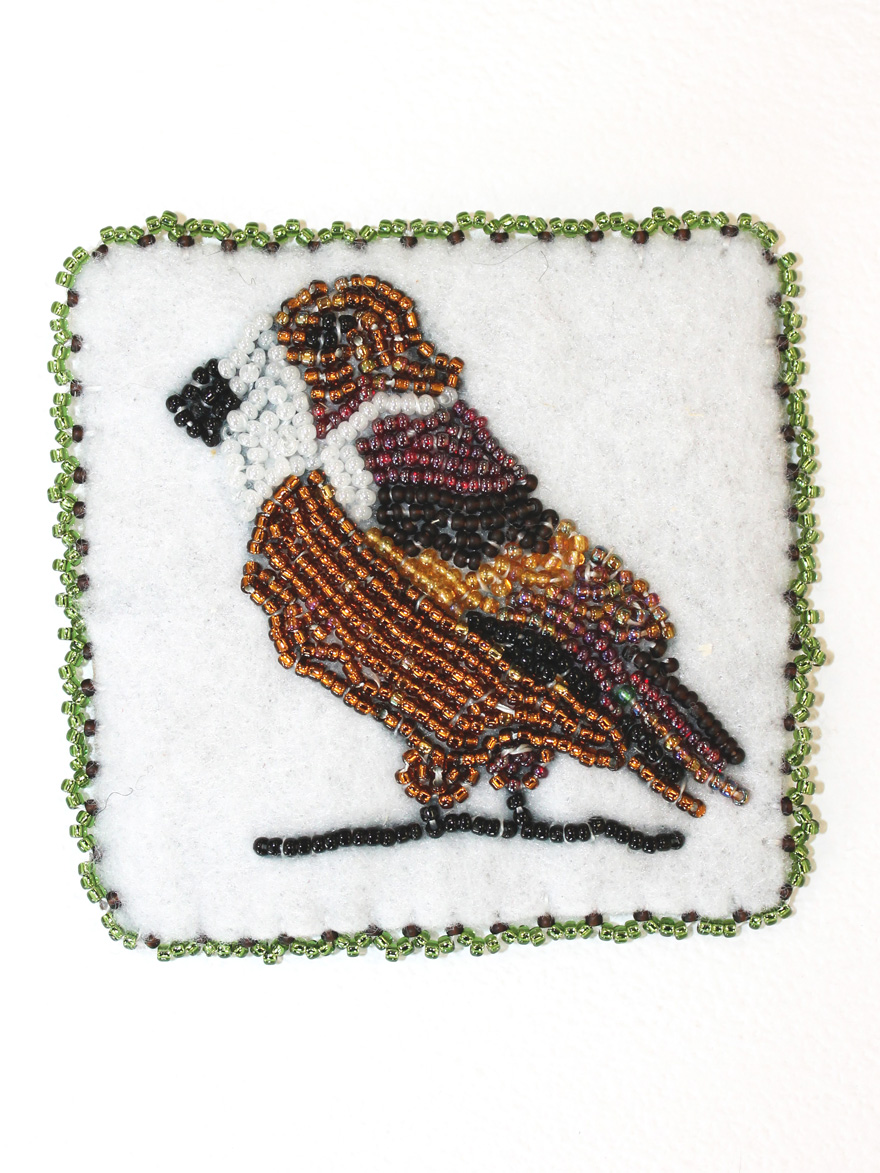 Title of Art Piece: The Sparrow
Category: Multicultural Art
Student/Artist's Name: Allison Norton
School: North Pole High School
Grade: 12th

Artist Statement: This is a beaded sparrow that is sewn onto felt. Birds are one of my favorite things to create in any artwork, and I thought this would be a great idea. The colors are used to blend and show the different types of feathers the sparrow has.
Large Photo: https://artalaska.org/wp-content/uploads/Allisons-Bird.jpg