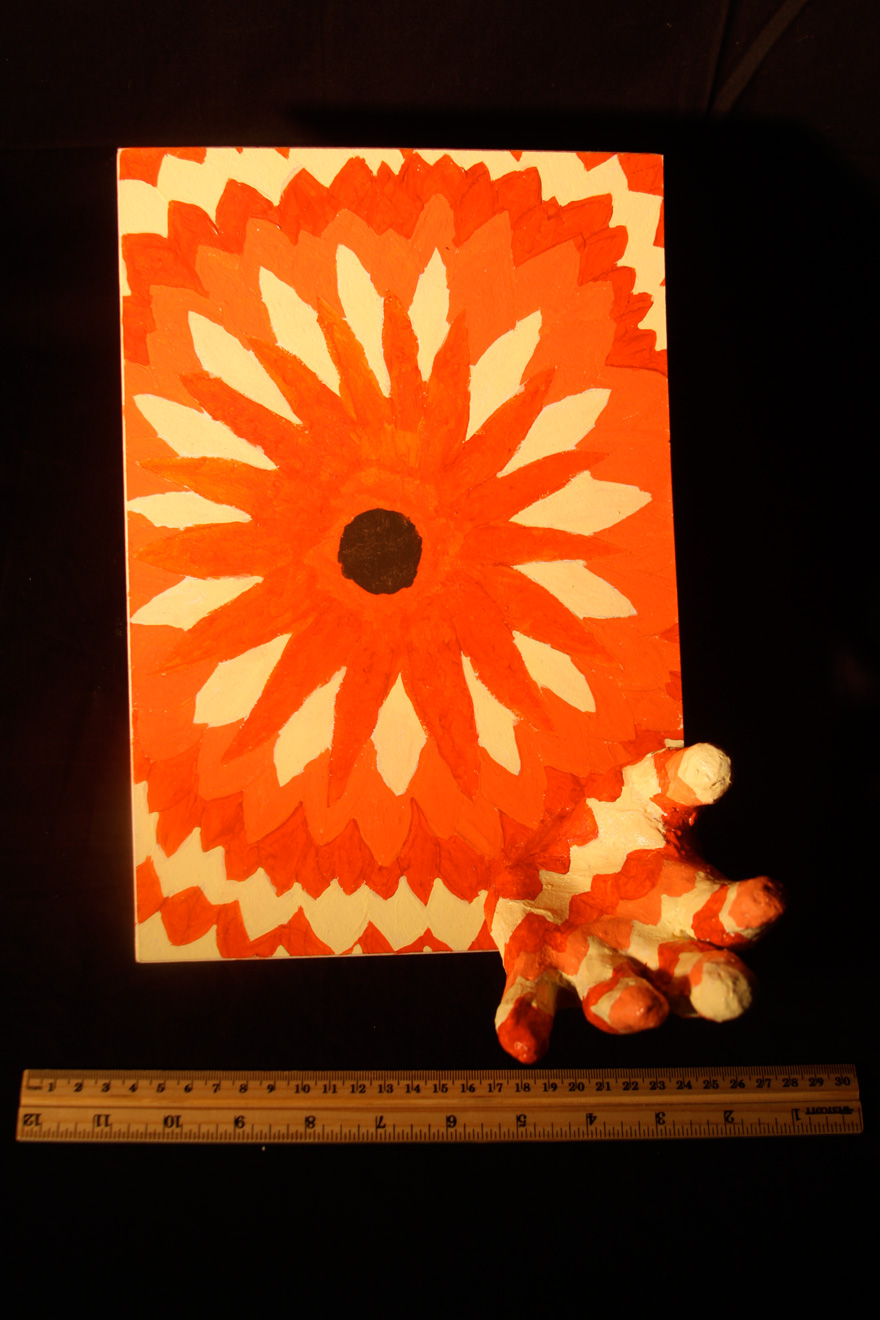 Title of Art Piece: The Reaching Flower
Category: Sculpture
Student/Artist's Name: Allison Hebard
School: Lathrop High School
Grade: 9th

Artist Statement: This is a flower, and a hand represents a flower reaching towards the viewer. I enjoy art because it allows me to put what I see on paper, and I love paint. The colors of this piece were chosen because they remind me of spring and the repeated pattern ties the whole work together.
Large Photo 1: https://artalaska.org/wp-content/uploads/IMG_0044.jpg
Large Photo 2: https://artalaska.org/wp-content/uploads/IMG_0046.jpg
Large Photo 3: https://artalaska.org/wp-content/uploads/IMG_0049.JPG