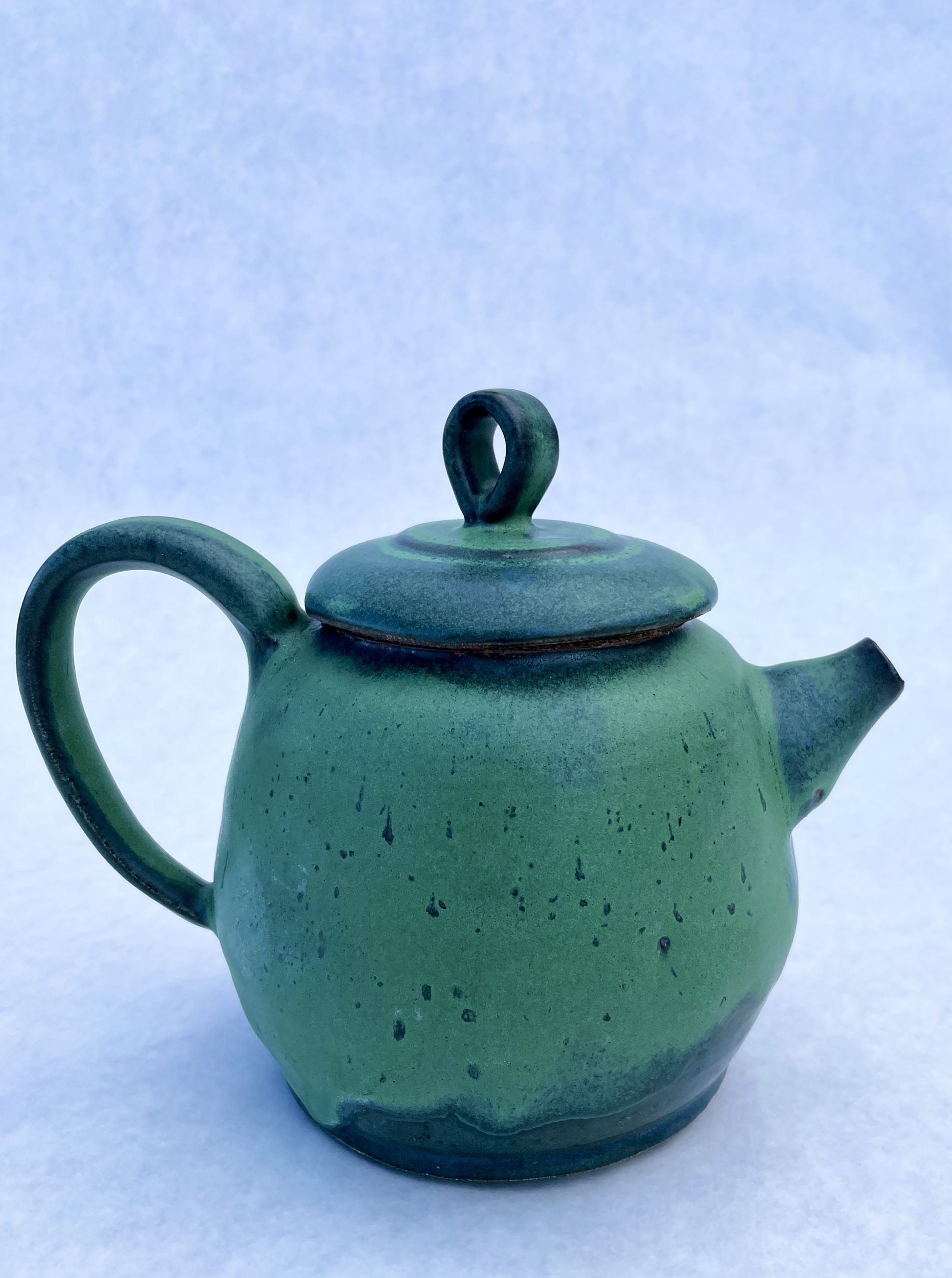 3rd Place – Ceramics
Title of Art Piece: Teapot in Breaking Green
Category: Ceramics – 2022
Student/Artist's Name: Teslin Thomas
School: West Anchorage High School
Grade: 12th
Artist Statement:
This simple yet elegant blue teapot was inspired by my love of tea and the bright blue ocean
waters of Prince William Sound. I began the process of creating it when inspired by how powerful and
dynamic water and waves can be. The symmetrical wheel-thrown pottery form and simple ergonomic
handles contrasts the chaos of the mottled bluish hue exterior. The blue glazes remind me of the color that
Alaskan ocean water has when the sun refracts off the surface. The large handle makes for functional
design as well as easy leverage for pouring. I took care to attach the spout at a height where the teapot
could be filled completely and not spill when set down. This was my first attempt throwing a concave and
rounded form on the wheel. I learned new techniques to create negative space that allowed me to maintain
structure while stretching the clay to its limit.