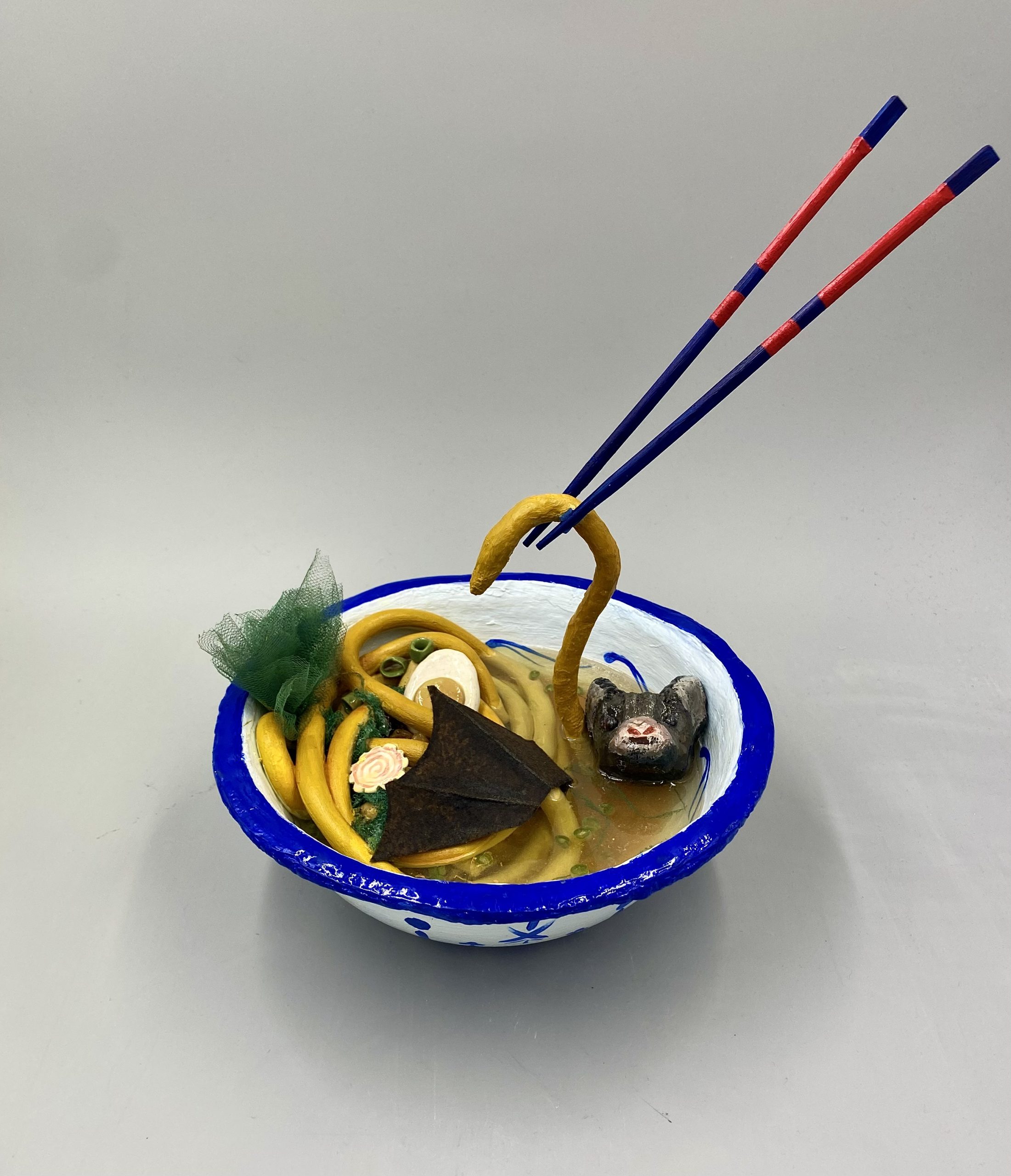 1st Place – Sculpture
Title of Art Piece: Taste of Prejudice
Category: Sculpture – 2023
Student/Artist's Name: Reanneza Gallego
School: West Anchorage High School
Grade: 12th
Artist Statement:
Asian cuisines are known as "exotic" and even "disgust" people for how they smell and look. Inspired by Stephanie H Shih's ceramic pieces that explore her cultural identity, I created a soup base ramen that originated in Asia but with bat remains in it by using plaster and resin.
The "bat soup" first started all over the internet during the peak of COVID-19 where people were stating that Asians first started COVID-19 because we eat "too much" exotic foods. By literally making the dish, I intend to show how something as ordinary as ramen and soup can be thought to be
something exotic simply because a certain ethnic group adds something unfamiliar to it. With the use of modeling clay to create the noodles and resin for the soup base, it creates a realistic look to the dish and makes it more life-like, creating a connection with the viewer.
Artwork Dimensions: 13 x 10 x 6
Original Images:
1. https://artalaska.org/wp-content/uploads/reannezagallegoAllState.jpeg
2. https://artalaska.org/wp-content/uploads/reannezagallegoAllState2.jpeg