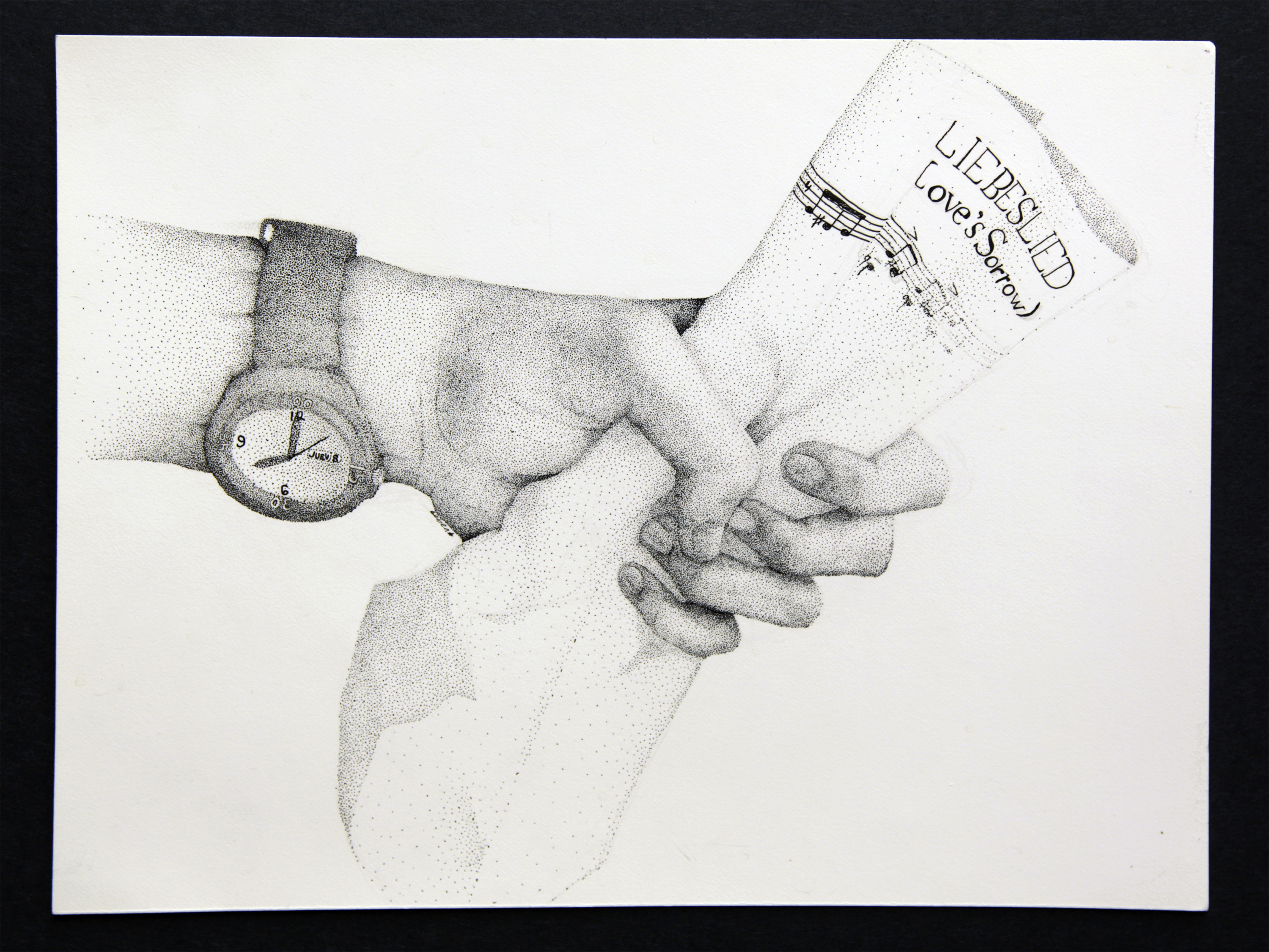 Title of Art Piece: Bound
Category: Drawing – 2019
Student/Artist's Name: Yzella Miramontes
School: Haines High School
Grade: 10th
Artist Statement:
Pen and Ink
Being both a musician and artist, I feel that I can express something very powerful with both skills; be that a message, an emotion, or both.
I knew I wanted to push myself. I wanted to do something light with interesting planes.
Paper would be perfect! This is because it is perceived to be "white"; however, nothing is truly white in this world because environment and lighting play a role in giving it a tint of another value.
My skin was another thing that I had to give a greater value range to capture a light olive tone on a gray-scale.
I wear a watch, so, it was only practical to put it in my piece to show how often I am bound by time, time is the only thing I rarely have control over when creating any form of art.
I do not like to think of having control over the score that I must follow, which accounts for the lack of force in my grip. If the score wanted to leave me, it could simply slip from my fingers. Once the music is in me, the score just becomes a piece of paper. The notes fall away; I am just playing and everything is right.
Many significant things in this piece were not intended until I started sketching and stippling. Stippling is the technique of creating value and form by placing dots together in varying concentrations. One of the hardest things about stippling is trying to give something not completely black and not completely white its accurate value.
Artwork Dimensions: 12 inches high by 10 inches wide
Original Submitted Images Below
http://artalaska.org/wp-content/uploads/gravity_forms/34-ea91c86f383784854ac0228457db3e3e/2019/03/A0D2614-ADJUSTED.jpg