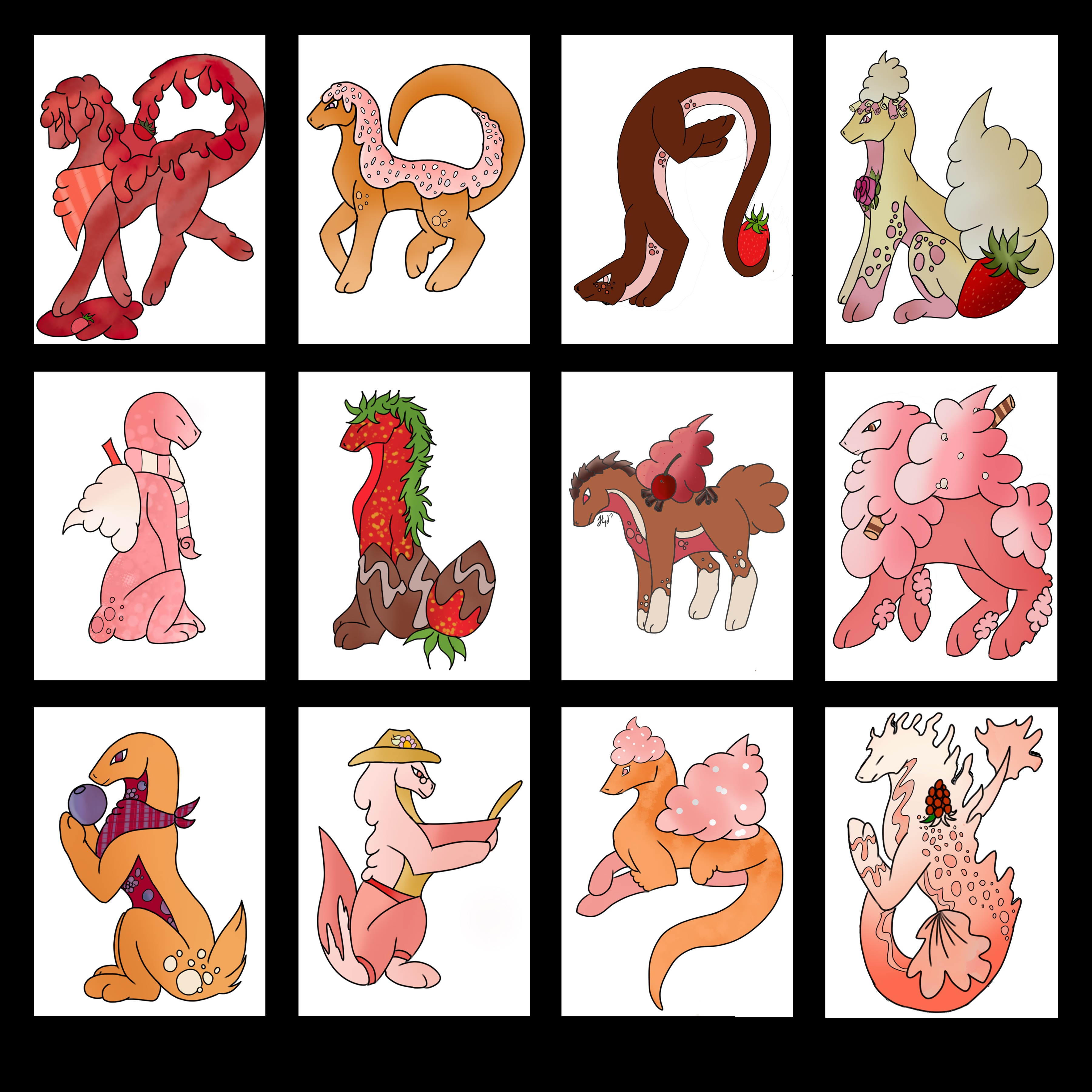 Title of Art Piece: Sweet Fangs
Category: Drawing – 2017
Student/Artist's Name: Jessie Lamson
School: Thunder Mountain High School
Grade: 12th
Artist Statement:
I created these dragon's while I was at a bakery. I got inspired by the cupcake I was eating to try and capture the feeling, so I began to doodle the cupcake, right on top five an older drawing of a small plain dragon. That gave me the idea to begin drawing the dragons as food, desserts specifically because the bright color and pretty decorations made for simple, recognisable designs.
Basically in short, I was hungry.
Artwork Dimensions: 12" X 12"
Original Submitted Images Below
https://artalaska.org/wp-content/uploads/gravity_forms/25-cef2ca71b036e5d4cc59176d38d10451/2017/04/Hungry-Dragons.jpg