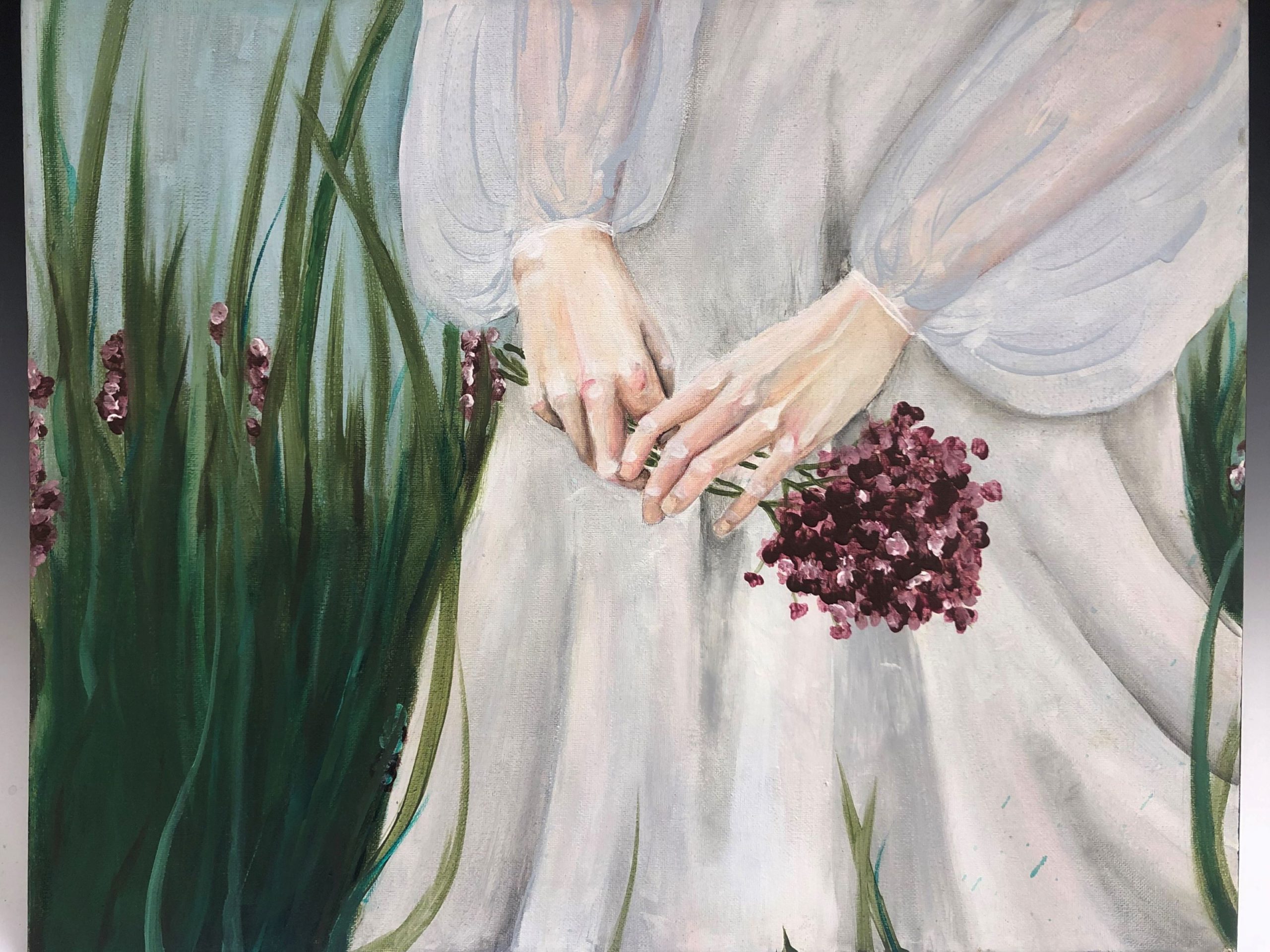 Title of Art Piece: Simple Beauty
Category: Painting – 2023
Student/Artist's Name: Emma Grimes
School: Homer High School
Grade: 11th
Artist Statement:
The inspiration for my piece was my twin sister. She loves taking pictures, or rather me taking pictures of her. Thats where the idea came from. The sun was out, and she needed picture for her Instagram. She had been picking flowers for the pictures and it all looked so simple. There was a real beauty in it, I knew that I had to paint something that could capture it.
For this painting I knew I wanted it in cool colors but to give a warm feel. I wanted the hands to be really defined and the grass and the flowers to be kind of blurred. To get that effect I used my fingers to smudge the blades of grass. I really wanted the hands and the flowers she is holding to be the main focal point. I wanted the hands to be very pale, so the veins would still be visible through her skin. I kept a cool color theme but put some pink and reds in the skin tone to show the warmth.
My painting is about the simplicity in beauty. True beauty doesn't need to be loud with colors. In the simplest of colors you can make anything beautiful. I wanted a simple picture to show the beauty in the little things.
Artwork Dimensions: 20″x16″
Original Image:
https://artalaska.org/wp-content/uploads/gravity_forms/52-a6a69575a0bcf9c504f5378a8b3c8199/2023/04/SimpleBeautyEGrimes.jpg