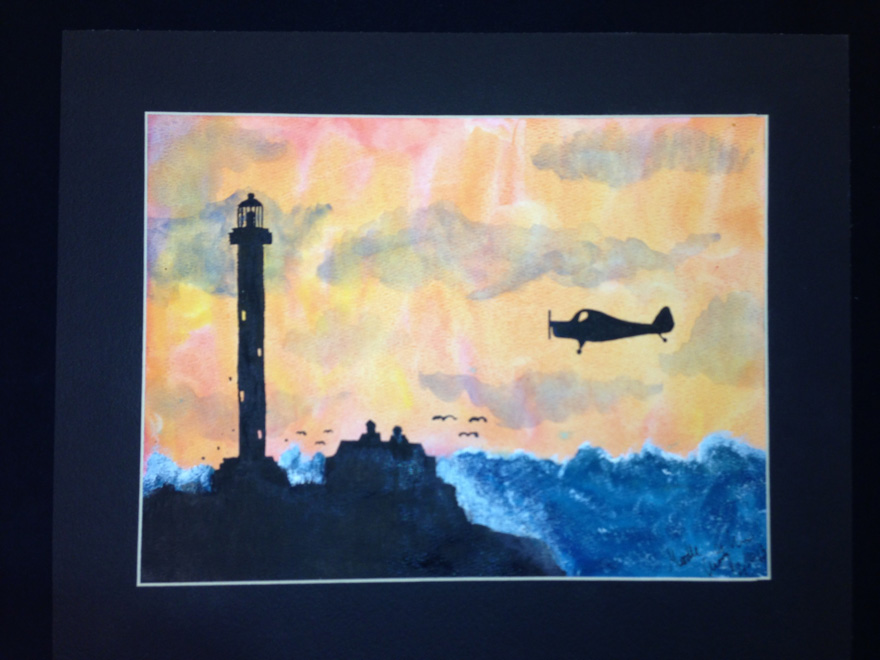 Title of Art Piece: Silent Flight
Category: Mixed Media
Student/Artist's Name: Marlee Cunningham
School: Skyview High School
Grade: 12th

Artist Statement: I did this artwork because my parents have this guest bathroom that is a lighthouse theme and i decided it needed a little bit more added to it. I added the airplane because my Dad has an airplane and he loves flying and I figured he would like it that I put it in the picture. My Mom also has a thing for really pretty sunsets and we have the front of our log house set up for sunset windows, so I figured I'd put a pretty sunset aswell.
The materials I used were: Paper, watercolor paint, calligraphy pens, and black ink.
Large Photo: https://artalaska.org/wp-content/uploads/IMG_0343.jpg