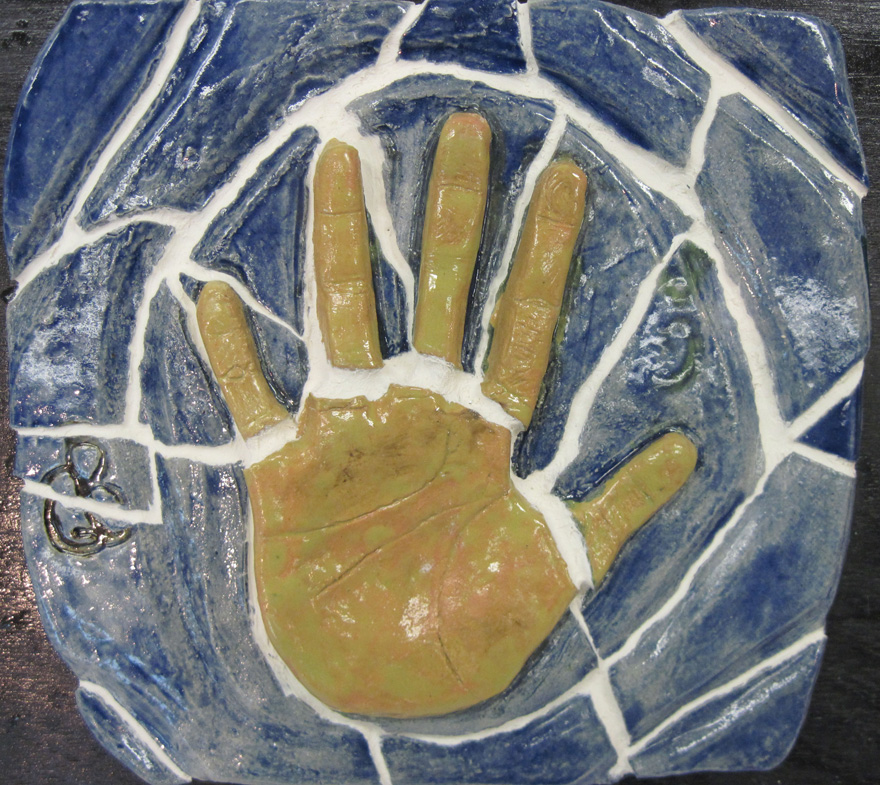 Title of Art Piece: Shattered
Category: Sculpture
Student/Artist's Name: Gregory Brown
School: Nikiski Middle High
Grade: 10th

Artist Statement: This project was fun and challenging. The hand was made freehand. Attaching the hand to the slab was a challenge. The piece broke and putiing it back together in a creative way was a challenge for me.
Large Photo 1: https://artalaska.org/wp-content/uploads/Greg.jpg
Large Photo 2: https://artalaska.org/wp-content/uploads/Greg-2.jpg
Large Photo 3: https://artalaska.org/wp-content/uploads/Greg3.jpg