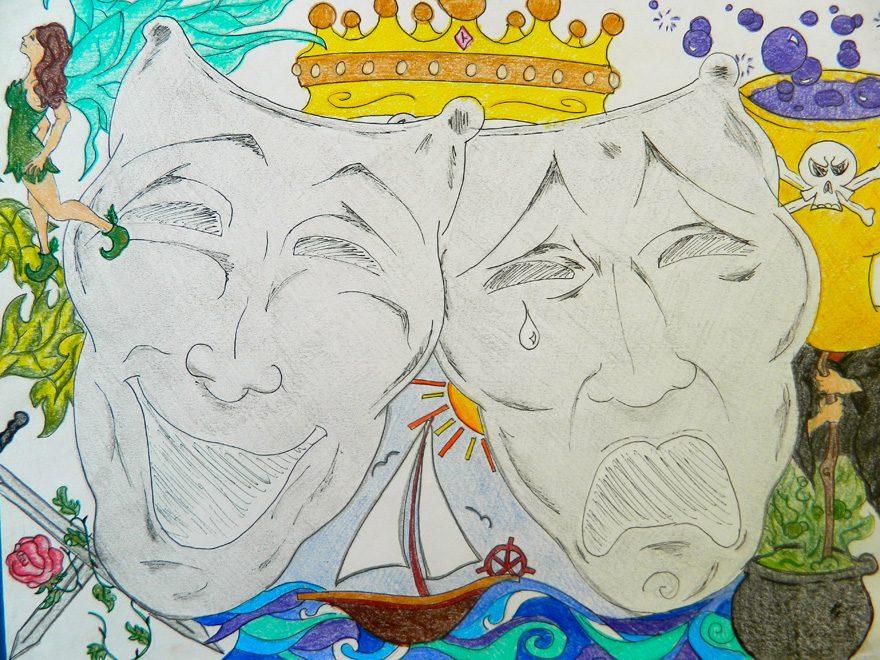 Title of Art Piece: Shakespeare
Category: Drawing
Student/Artist's Name: Rachel Rotola
School: East Anchorage High School
Grade: 10th

Artist Statement: My art piece was inspired by Shakespeare's very own plays. My initial objective was to create an original poster that represents all of Shakespeare's famous works. It is meant to capture the eye and one's attention so they are drawn to the poster. I love Shakespeare's works and art, so I had lots of fun creating this piece. My hope is that anyone who sees it will see all the excitement and entertainment that can be found in a play by Shakespeare, drawing more people to the wonderful and imaginative world of art and theatre. After high school, I want to go to college and continue studying the arts.
Large Photo: https://artalaska.org/wp-content/uploads/DSCN0469.jpg