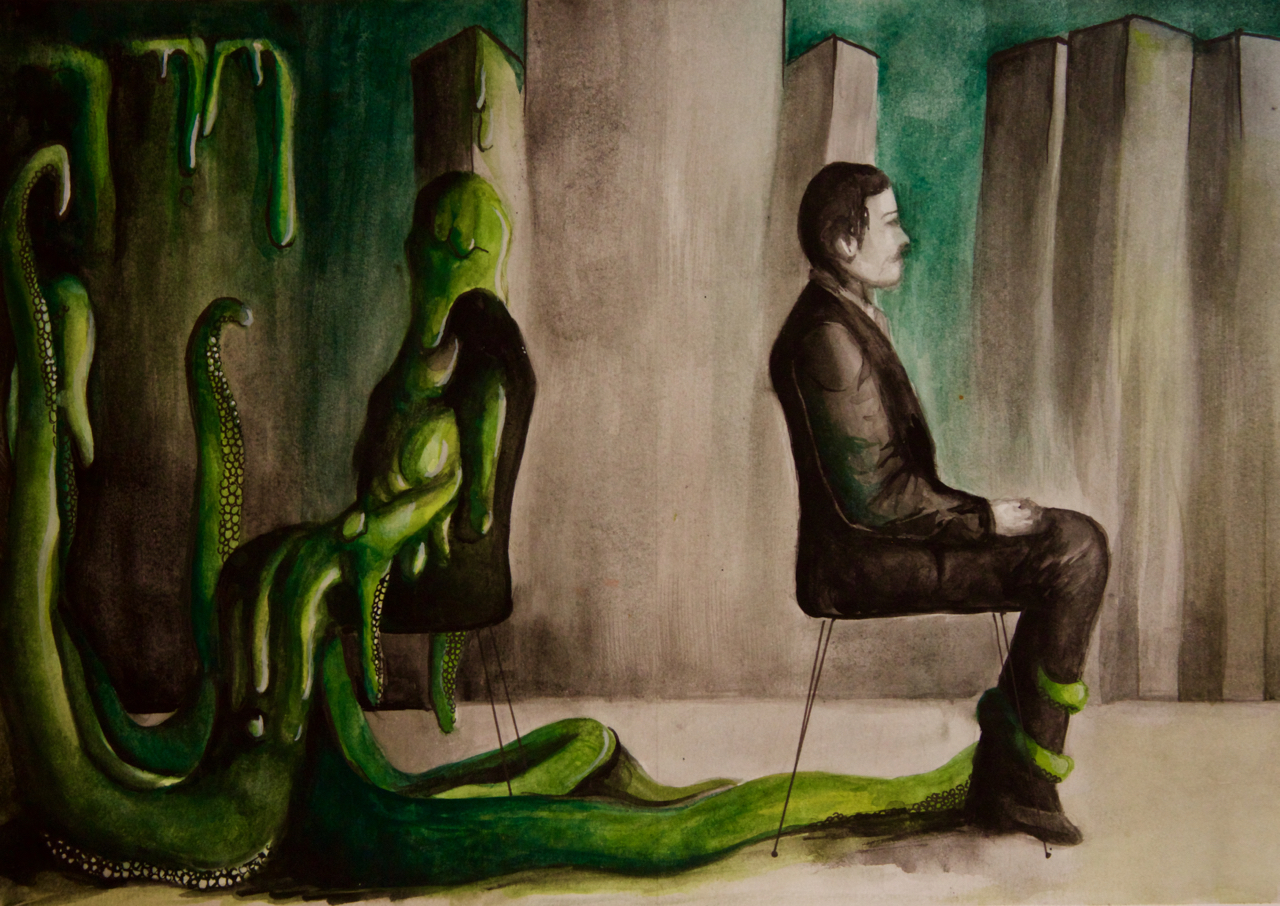 Title of Art Piece: Seeping Out
Category: Painting – 2016
Student/Artist's Name: Merryn Daniel
School: West Anchorage High School
Grade: 12th
Artist Statement: The goal of this painting is to convey the struggle of mental illness, especially depression.
The left figure in this painting is the inner self of the man on the right. The tentacle that crosses the line of symmetry in this painting suggests that this self he keeps hidden is coming to the surface, and that the disfigured man is limiting the man that is intact. With the green as the only color against the black-and-white surroundings, I show how the world feels dim and less vibrant in this state of mind.
I wanted to illustrate the masks many people wear to face society.
Artwork Dimensions: 7.75 Inches High X 11 Inches Wide
Original Submitted Images Below
https://artalaska.org/wp-content/uploads/gravity_forms/21-e4c9a985cb35261ebed8580b597a4679/2016/04/IMG_8136.jpg