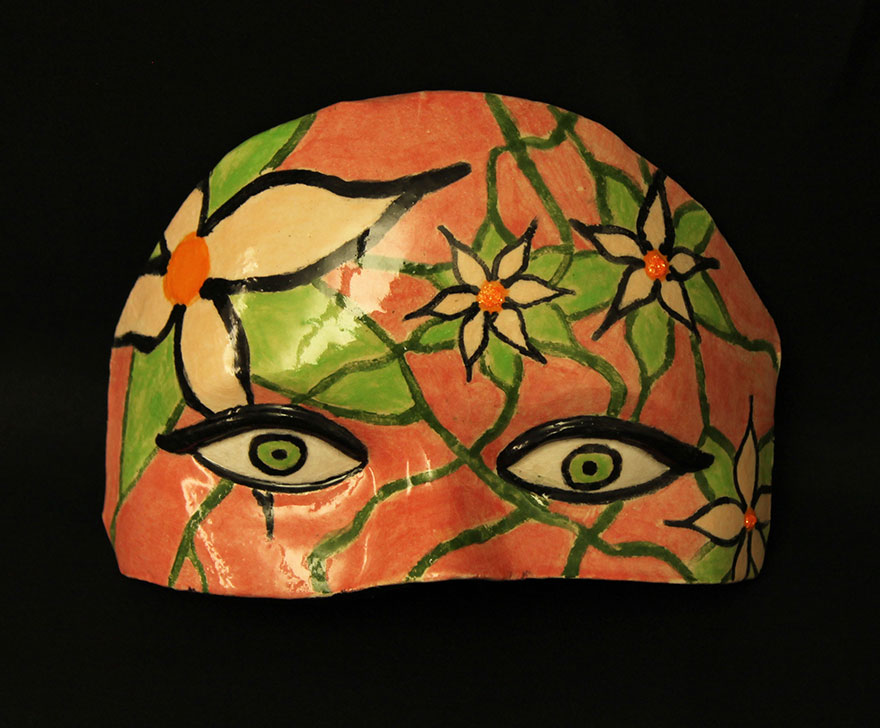 Title of Art Piece: Secret Garden
Category: Ceramics
Student/Artist's Name: Angelina Biggness
School: Thunder Mountain High School
Grade: 12th

Artist Statement: This mask is part of a collection of masks that I created to surround a mirror. The collection is meant to challenge people to look at themselves, metaphorically speaking, and see if they like what they see in their life, and their thoughts and actions. This mask represents the secrets we keep from others, but most importantly, ourselves.
Large Photo 1: https://artalaska.org/wp-content/uploads/Angelina-mask.jpg (Shown Above)
Large Photo 2: https://artalaska.org/wp-content/uploads/Angelina-image-with-pencil-final.jpg