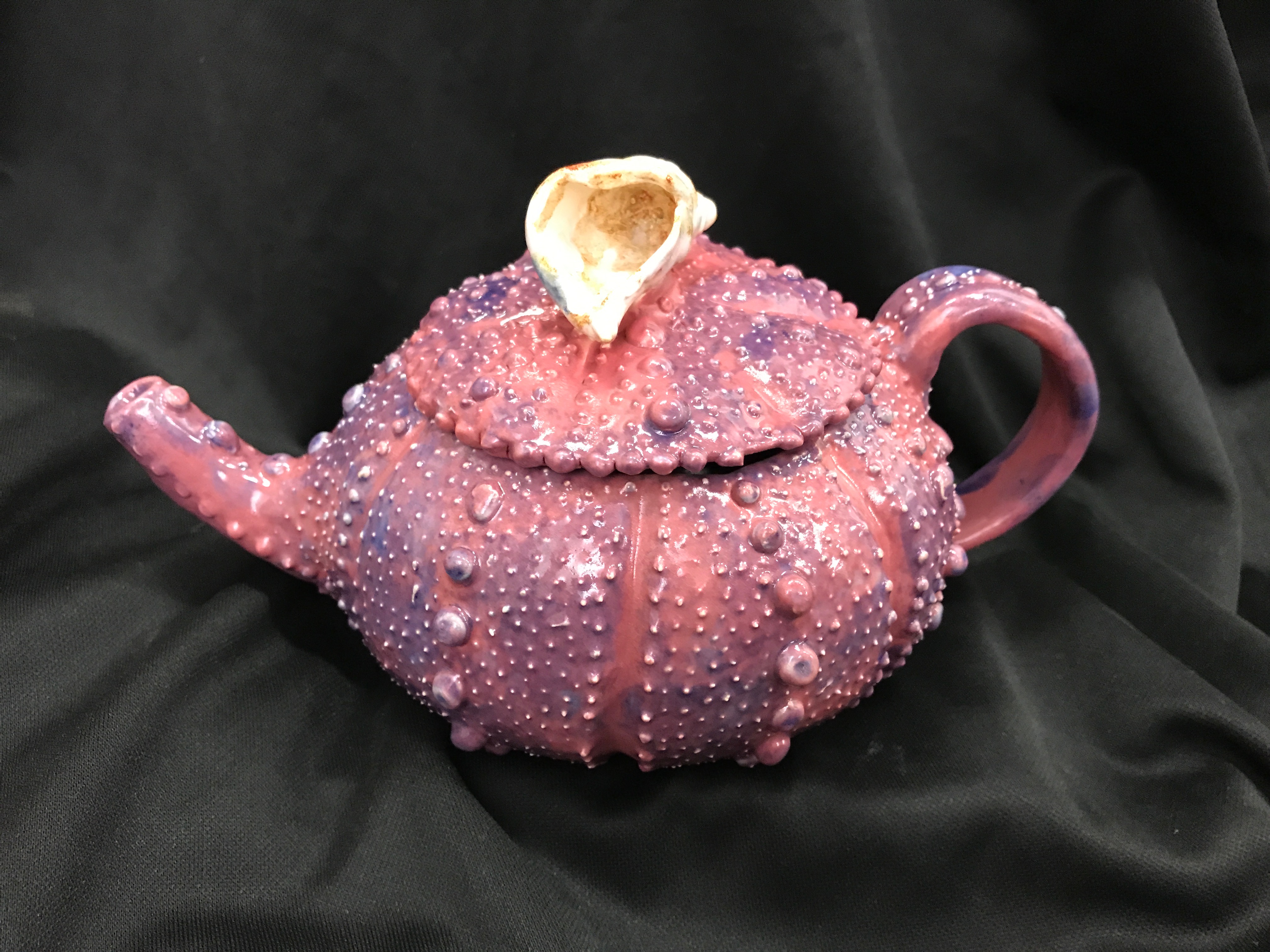 Title of Art Piece: Sea urchin tea set.
Category: Ceramics – 2018
Student/Artist's Name: Roxanna Renolds
School: South Anchorage High School
Grade: 12th
Artist Statement:
I enjoy the ocean and when I went into this project, I wanted to look into using a subject often overlooked.
Artwork Dimensions: fourteen inches in length. Ten inches in height. Eight inches in width.
Original Submitted Images Below
http://artalaska.org/wp-content/uploads/gravity_forms/30-6e9a923a3f9f1cc0be023500e6aca5fc/2018/03/IMG_1047.jpg
http://artalaska.org/wp-content/uploads/gravity_forms/30-6e9a923a3f9f1cc0be023500e6aca5fc/2018/03/IMG_1045.jpg