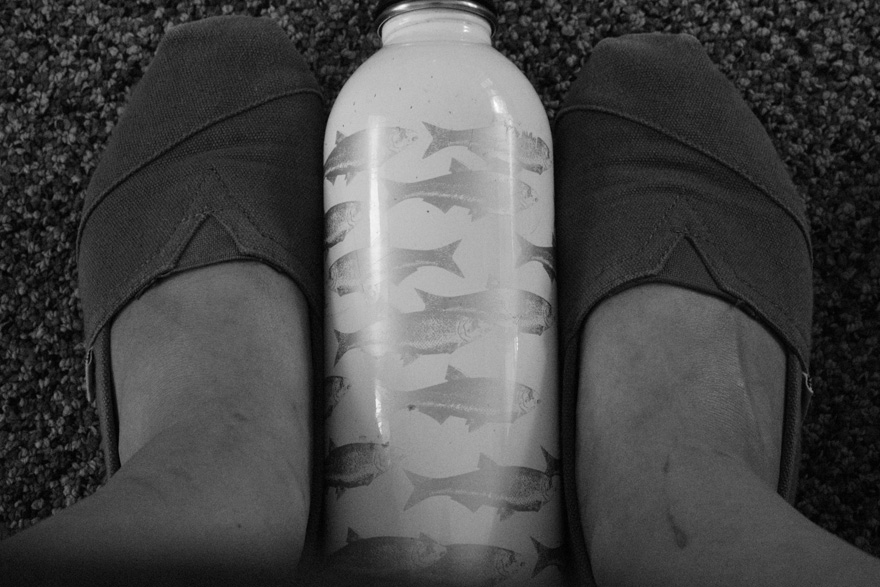 Title of Art Piece: Rustic Summer Memories
Category: Photography
Student/Artist's Name: Sophia Walling-Bell
School: West Valley High School
Grade: 12th

Artist Statement: This photo encapsulates fall for me. The last days of being barefoot, the fading scars from summer shenanigans, the fish ending their voyage, and the carpet of being in school again. The black and white draws attention to the shapes and shades of the image, while making it appear old, like a vivid memory.
Large Photo: http://artalaska.org/wp-content/uploads/Sophia_WB.jpg