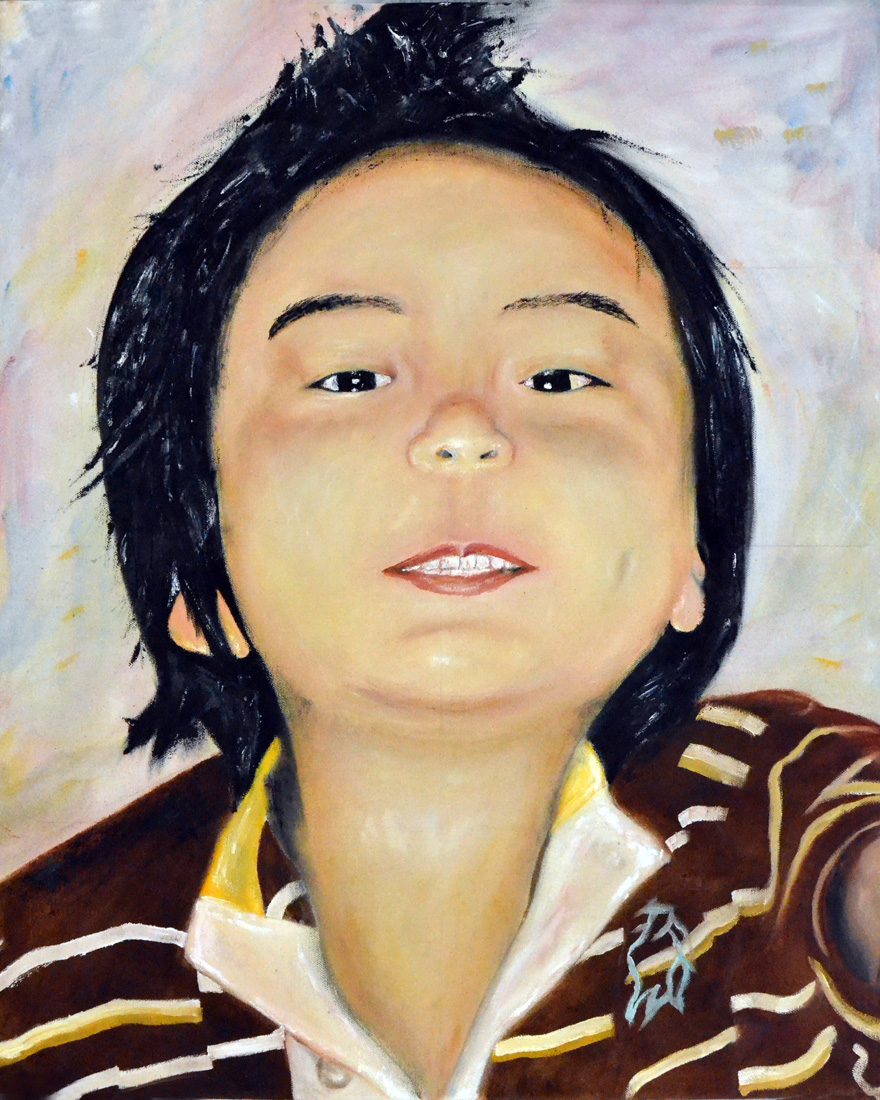 Title of Art Piece: Riley Kyle
Category: Painting
Student/Artist's Name: Rizalie Rollin
School: Unalaska City School
Grade: 12th

Artist Statement: I've always wanted to paint a realistic portrait, and in this piece I thought that I'm getting the idea of how important the light and dark values to create an appeal. The kid in the image is Riley Kyle Esnardo who grabbed his mom's camera and took a picture of himself. This is one of my favorite pieces of art this year. This is oil paint on stretched canvas measuring 16 x 20 inches.
Large Photo: https://artalaska.org/wp-content/uploads/Riley-Kyle-by-Rizalie-Rollin.jpg