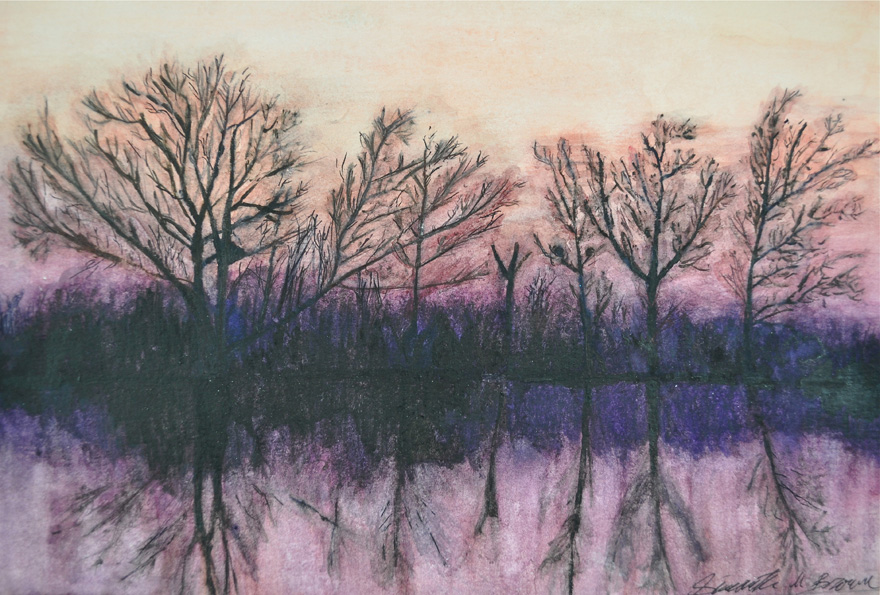 Title of Art Piece: Possibilities
Category: Painting
Student/Artist's Name: Samantha Brown
School: Eagle River High School
Grade: 12th

Artist Statement: This painting took me awhile because I wanted it to look exactly how I envisioned it. This scene is beautiful, full of wonder and mystery; it caught my eye and I knew I had to paint it. The sunset and dark trees create a setting I wish I could be a part of. I like the idea of possibility it presents. To some, it may seem like a scary mystery, the end to a long day, or maybe even a peaceful afternoon by the water. This is my first year taking an art class in high school, and it also happens to be my senior year. I wish I had been able to take art throughout high school, but unfortunately I wasn't able to. I am beyond thankful I was able to take art this year—it will always be a part of me.
Large Photo: https://artalaska.org/wp-content/uploads/SamanthaPainting.jpg