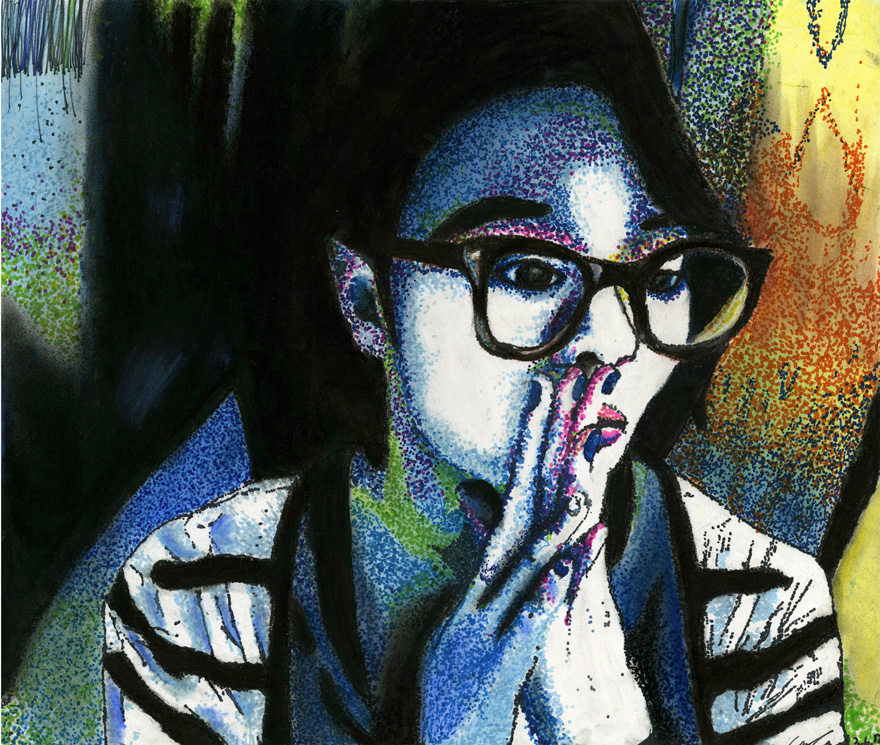 Title of Art Piece: Popping Portrait
Category: Mixed Media
Student/Artist's Name: Yebin Ha
School: Lathrop High School
Grade: 11th

Artist Statement: This is my expressive self portrait which I combined traditional media: pastels and markers. I first used pastel in the background to color and shade the basic shapes and then stippled with markers to add the vividness and personality into it. I thought that by using these techniques and media, it would be describe my personality and myself. The pose in the picture looks a little shy away, which shows how I sometimes act around people, but when I'm around people that I'm close to, I open up my real, popping personality. The vivid colors in my portrait expressed my characteristics and who I am.
Large Photo: https://artalaska.org/wp-content/uploads/Yebin-Ha-final.jpg