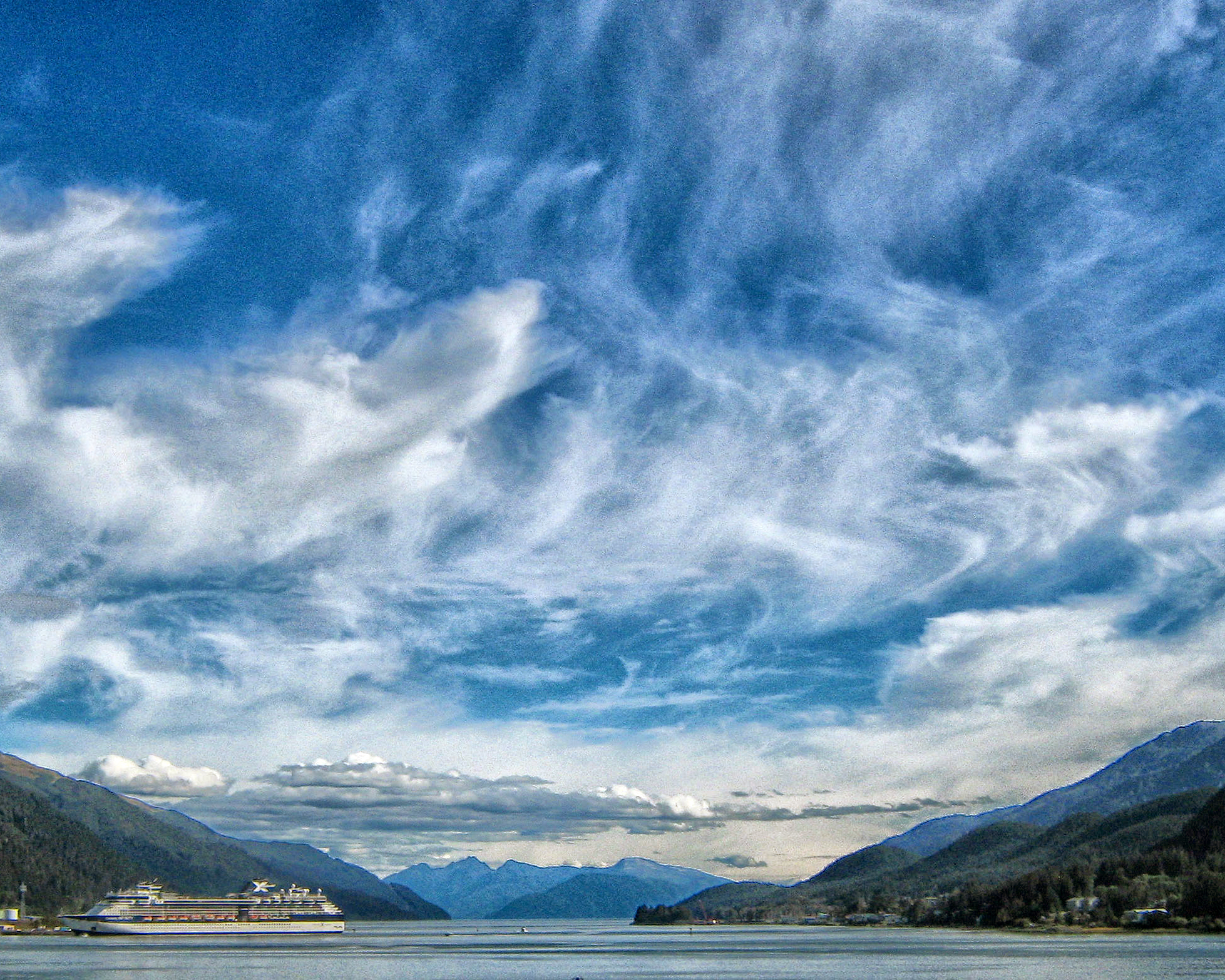 Title of Art Piece: Pleasant Skies
Category: Photography – 2017
Student/Artist's Name: Tristan Osterhaut
School: Juneau-Douglas High School
Grade: 9th
Artist Statement:
I took this photo from a viewpoint on the Juneau-Douglas bridge. It was in the afternoon and
lighting was perfect. The sky was a bright, brilliant blue and filled with clouds that made a variety
of patterns and added contrast to the upper part of the composition. The mountains helped
frame the lower portion of the photograph and the ship gives scale to the sky.
I think this photo shows how big our Alaskan landscape is, and how closely our town (Juneau) is
tied to tourism.
Artwork Dimensions: 1957 × 1566 pixels
Original Submitted Images Below
https://artalaska.org/wp-content/uploads/gravity_forms/25-cef2ca71b036e5d4cc59176d38d10451/2017/03/jdhs_tristan_osterhout_grade-9_03152017.jpg