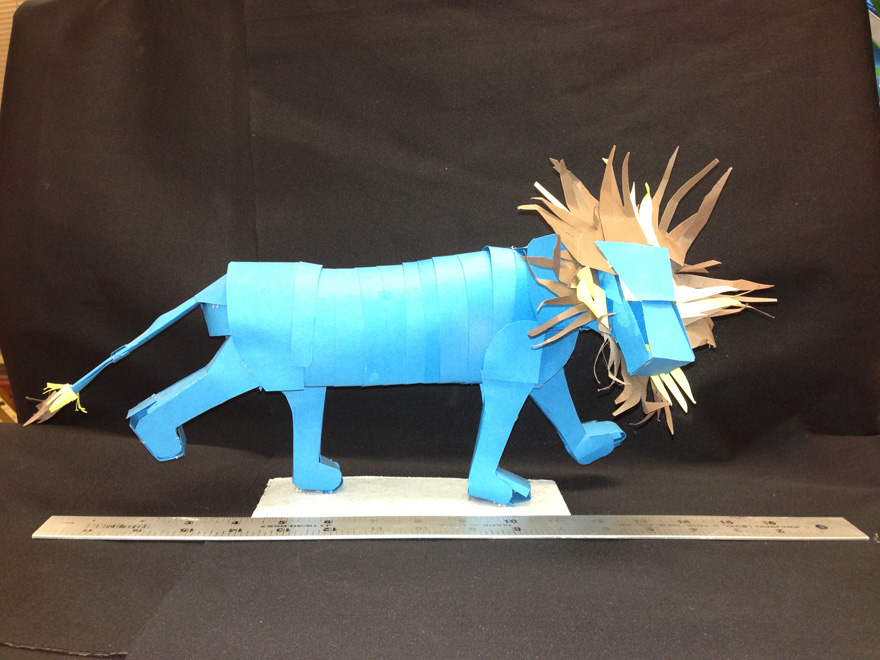 Title of Art Piece: Paper Lion
Category: Sculpture
Student/Artist's Name: Serene Hobbs
School: Skyview High School
Grade: 10th

Artist Statement: I've always had a great interest in art as well as lions. When my sculpture class had a paper sculpture assignment I knew exactly what I was going to do. I usual am a graphite artist but I came to enjoy making paper sculptures while I completed my lion. It was a great way for me to expand my artisitc abilities and break down my paradigm of art. I enjoyed the process of bending and shaping the paper and learned a lot of new skills from the paper unit.
Large Photo 1: https://artalaska.org/wp-content/uploads/IMG_0377.jpg
Large Photo 2: https://artalaska.org/wp-content/uploads/IMG_0376.JPG
Large Photo 3: https://artalaska.org/wp-content/uploads/IMG_0374.JPG