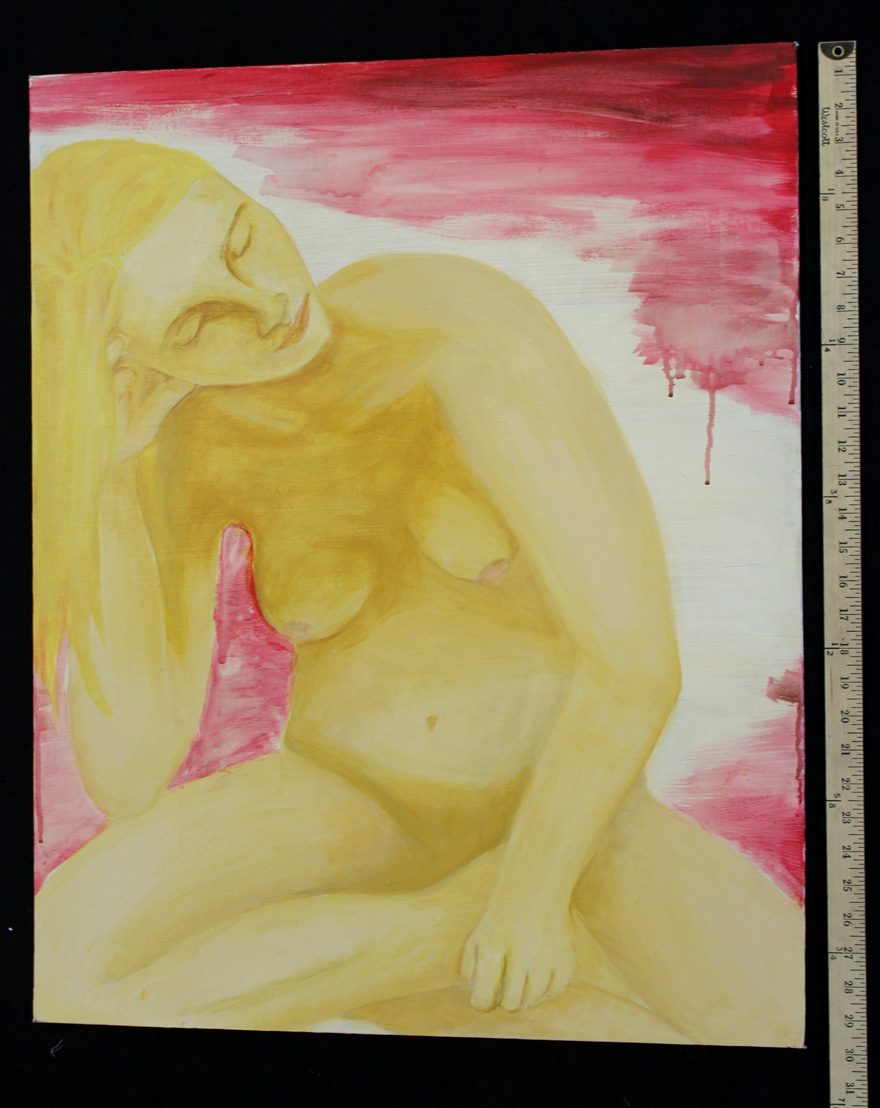 Title of Art Piece: My Growth
Category: Painting
Student/Artist's Name: Christy Smith
School: Palmer High School
Grade: 11th

Artist Statement: I created this self-portrait as a painted example of my own growth as a person. For a long time I have struggled with the image that the modern world expects of a young woman. I wanted to be thin and beautiful, like the models I so desperately wanted to be. As I grew this need did not change and finally I decided there had to be a change, I could not continue to live like this, hating my body.
It felt like forever before I finally really accepted my skin, and I wanted to show this through my portrait, I chose a pose that was personal, I used red to show my passion for the love I felt for myself now, and a warm yellow to blend with my skin to show the peace I felt in the world now. I positioned myself in a vulnerable place, naked and sitting. I painted myself in front of the mirror; painting this really made my personal bond concrete.
I love to show people this piece, revealing a very strong part of me now, and I am happy to share it with you now.
Large Photo: https://artalaska.org/wp-content/uploads/IMG_3410.jpg