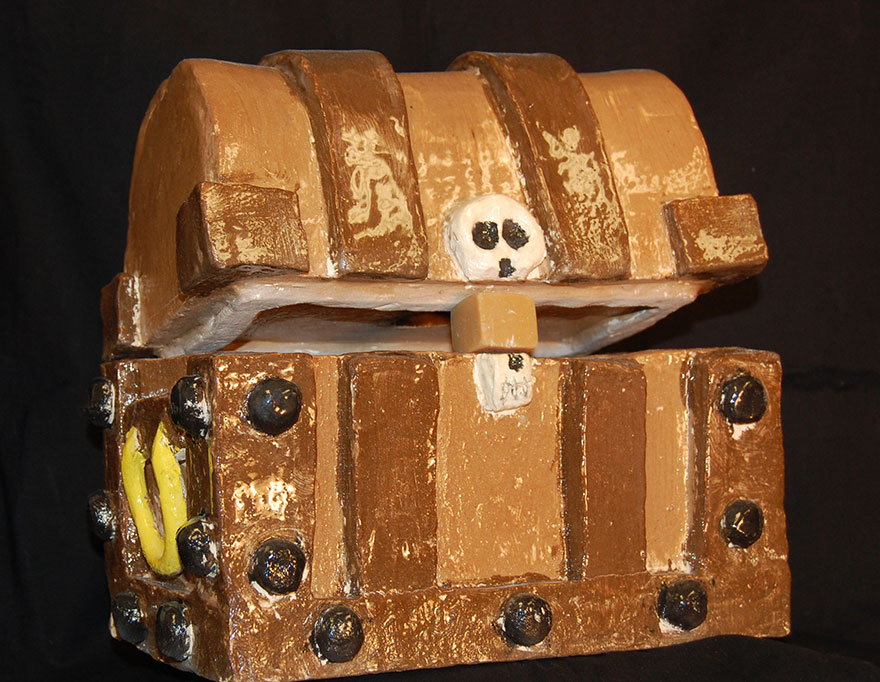 Title of Art Piece: My Booty
Category: Ceramics
Student/Artist's Name: Avery Soloaga
School: Lathrop High School
Grade: 11th

Artist Statement: In ceramics I have made a number of small little pieces and decided to add weight to one of my pieces. All of my pieces are simple structures with added designs, this piece in particular started as a simple box. With some slabs and minor decorations I have transformed a simple box into a pirate's treasure.
Large Photo 1: https://artalaska.org/wp-content/uploads/DSC_0040.jpg
Large Photo 2: https://artalaska.org/wp-content/uploads/DSC_0041.JPG