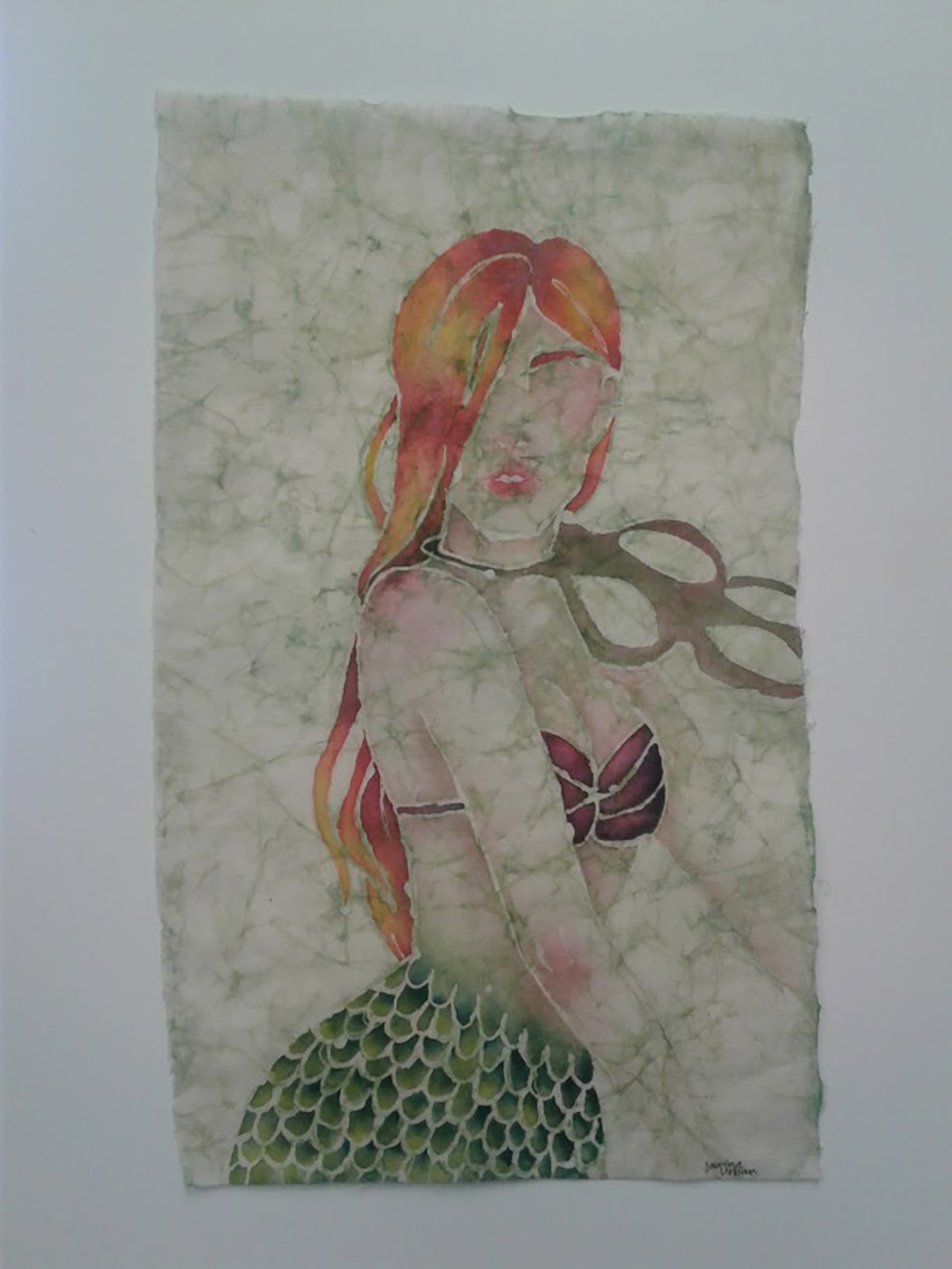 Title of Art Piece: Modern Mermaid
Category: Textile/Fiber Design – 2018
Student/Artist's Name: Sabrina Urban
School: Service High
Grade: 11th
Artist Statement:
Growing up my favorite movie was Disney's The Little Mermaid. As long as I can remember, I have always been fascinated by mermaids. My parents would feed into my imagination by taking me out on boat rides. Sometimes, if we were lucky, we would see a pod of dolphins jumping around our boat or a group of sea otters off in the distance.
As I grew older, my appreciation and respect for the wild life grew too. However, I also realized the damage that was being done to the beautiful wildlife by the thoughtlessness and greed of others. The waste we produce continuously increases, and impacts our precious wildlife.
This piece was inspired by events that are happening around me and the frustration I feel. The trash we throw in our ocean is harming every little kid's mermaid.
Artwork Dimensions: 13 inches wide x 21 inches high
Original Submitted Images Below
https://artalaska.org/wp-content/uploads/gravity_forms/30-6e9a923a3f9f1cc0be023500e6aca5fc/2018/03/Sabrinas-Batik.jpg