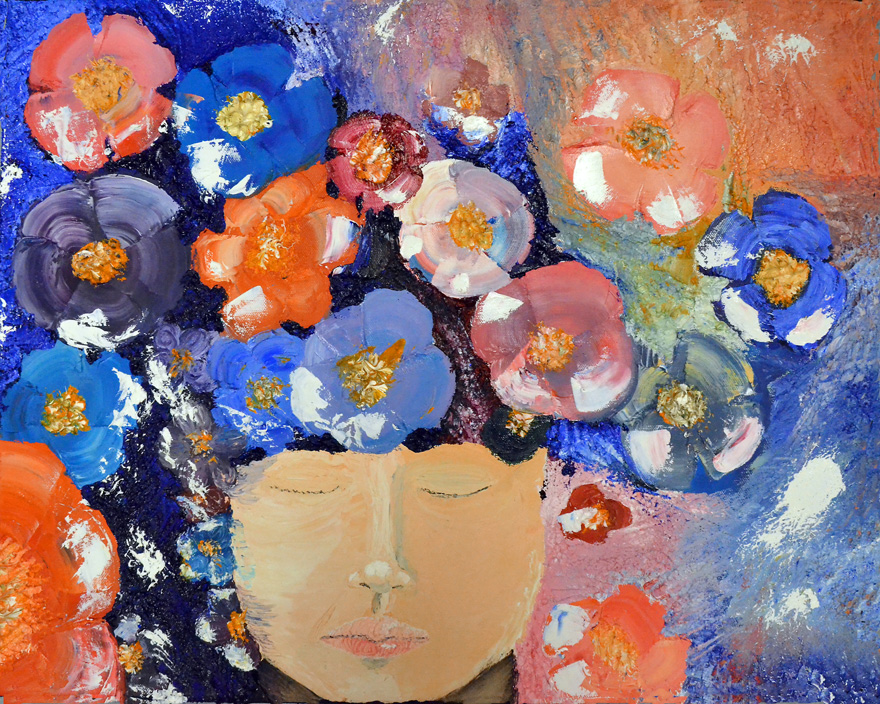 Title of Art Piece: Meld II
Category: Painting
Student/Artist's Name: Maren Sunderland
School: Unalaska City School
Grade: 11th

Artist Statement: My painting Meld II was started not too long after my grandfather passed away. The oils used for the painting stuck to the canvas, creating little peaks where the stamen of the flower is. I wanted to create the idea that no matter how pretty or colorful the flowers may be, there are still some parts that are hidden away with white. The flowers are also holding onto the person's head, representing their thoughts and feelings. Meld II was created using oil paints and palette knives on a 16"x20" stretched canvas.
Large Photo: https://artalaska.org/wp-content/uploads/Meld-II-by-Maren-Sunderland.jpg