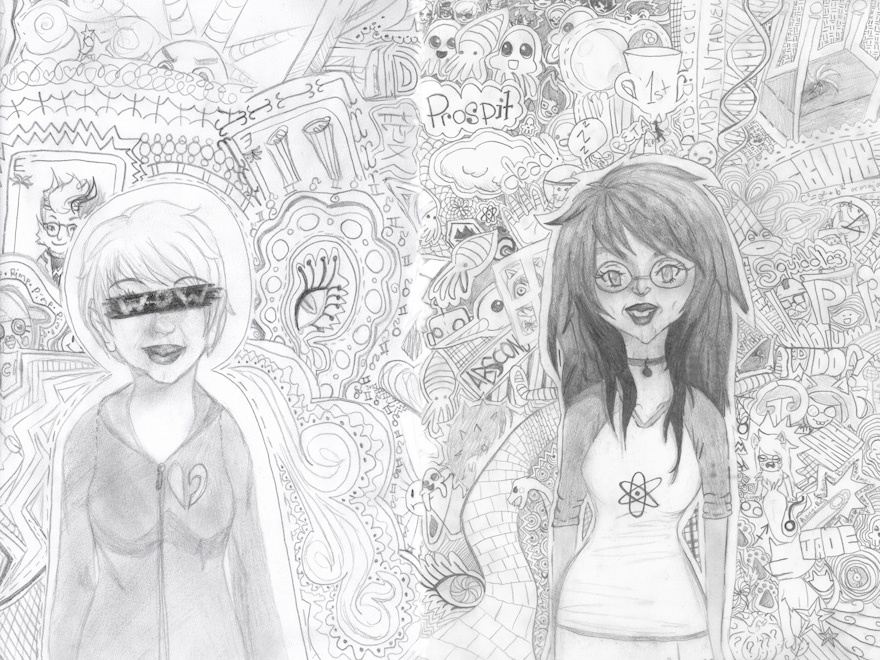 Title of Art Piece: Me and Jade
Category: Drawing
Student/Artist's Name: Alaney Holland
School: Thunder Mountain High School
Grade: 12th

Artist Statement: The girl on the left is a self portrait of me "in captivity" – I drew it during a very difficult time in my life. The other girl is the character, Jade, from "Homestuck" -She's my least favorite character, but everyone else seems to like her so much – she's very popular. I wanted to challenge myself during this hard time, and do something good for someone I didn't like. I researched her, and surrounded her with things about her that helped me appreciate her more.
Large Photo: https://artalaska.org/wp-content/uploads/HollandGirls.jpg