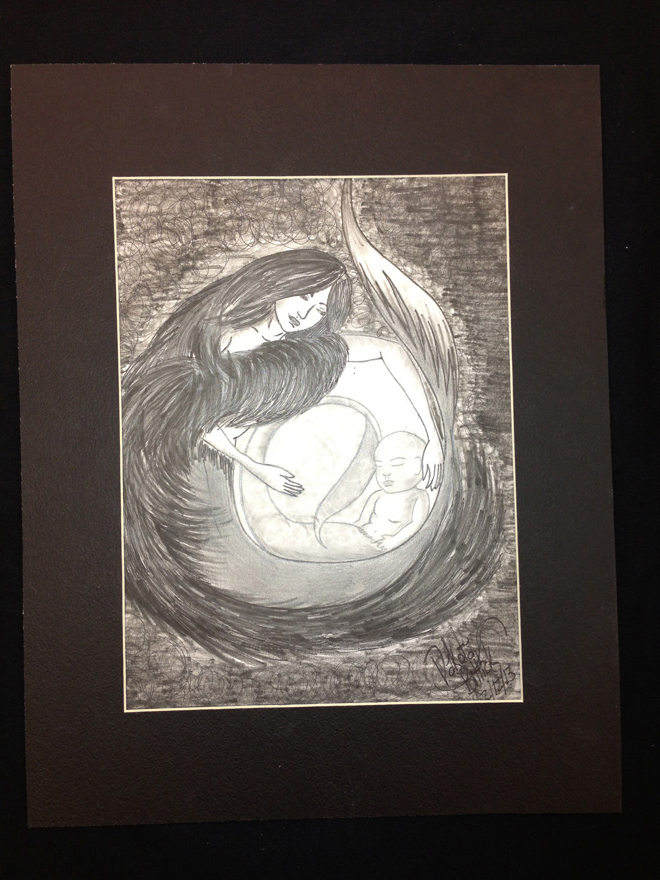 Title of Art Piece: Love of a Mother
Category: Drawing
Student/Artist's Name: Dakota Bittick
School: Skyview High School
Grade: 11th

Artist Statement: I did this drawing becuase I wanted to put the the things I loved most about my childhood. Mermaids were all I drew when I was a child, and my favorite movie was Walt Disneys, The Little Mermaid. My mom was also very suportive when it came to my artwork. I was very blessed to have my mom encourage me to do what I love, and she was the first person to support me and my artwork. All my life she encouraged to develop my art skills. The baby represents the talent developing as the mother represents how supportive she was throughout the years.
The materials I used were: #2 pencils, black pen, and a little bit of black marker. When I was a kid, i used whatever was around my house for my drawings. I didn't get my first art set until I was around 10 years old. I still use #2 pencils and pens for a few of my major pieces.
Large Photo: https://artalaska.org/wp-content/uploads/IMG_0344.jpg