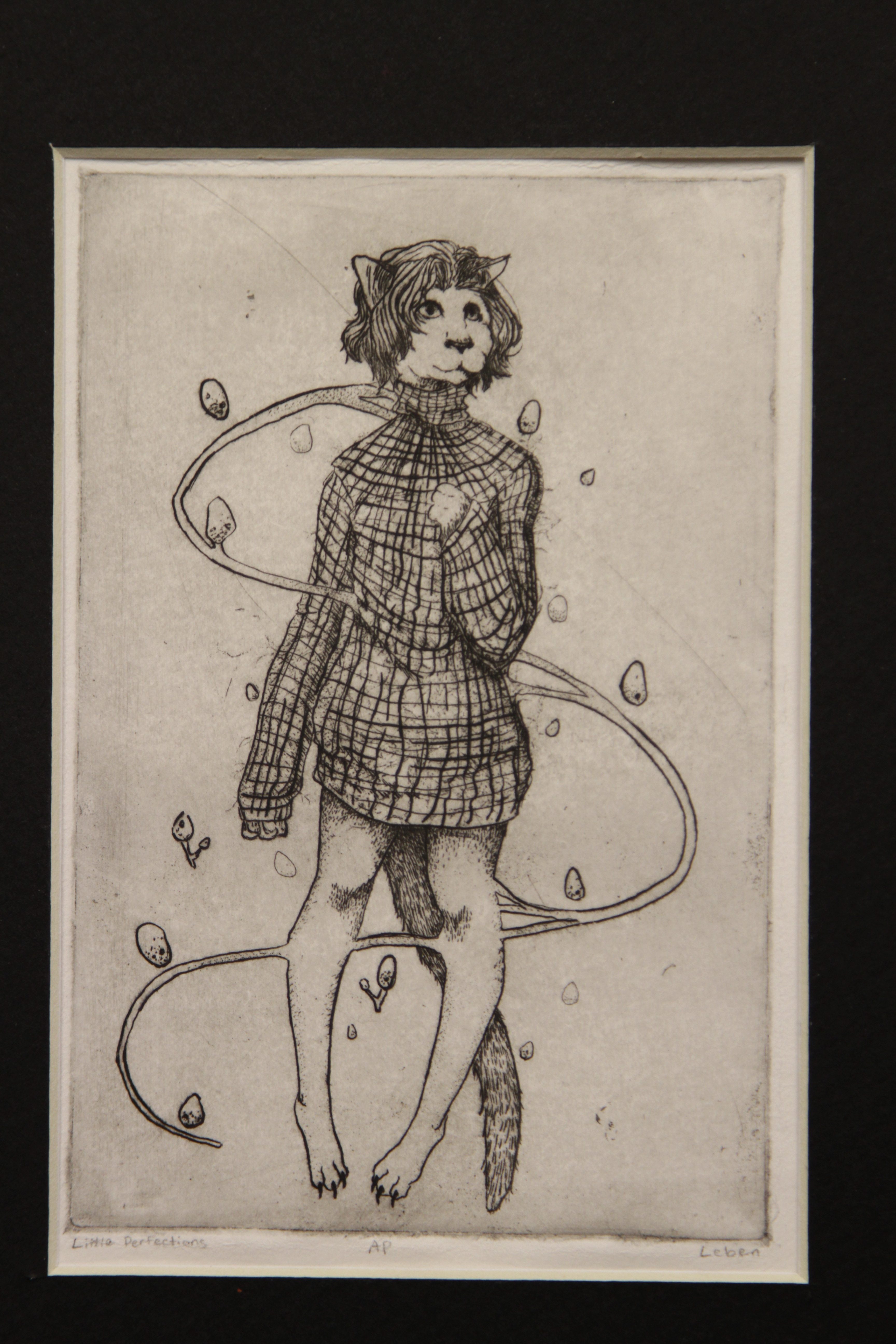 (3rd Place – Printmaking)
Title of Art Piece: Little Perfections
Category: Printmaking – 2018
Student/Artist's Name: Yzella Miramontes
School: Haines High School
Grade: 9th
Artist Statement:
In my eyes, cats have always existed as the most perfect of creatures. I admire their independence as a pet, not relying solely on the admiration of their owner at all times.
I also have a fondness for books, and the book The Most Perfect Thing: Inside (and Outside) a Bird's Egg by Tim Birkhead was part of the inspiration for this print. The book presented the idea that eggs are the most perfect, secure thing in nature; because of this belief, I included eggs in my print.
The stem running through the cat-like subject represents the love or the attention of an owner, like a lifeline that the floating eggs around her may latch onto to receive strength. Although, the subject is a cat, the eggs represent the felines, those untamed and domestic; while the main subject that resembles a cat, in fact, is intended to represent humans, on-lookers and owners. The sweater on the female is one of my favorite sweaters, and the one I happened to be wearing when I was sketching the composition for this print.
The composition of this piece is meant to capture the incomparable relationship between cats and themselves, each other, and her.
Artwork Dimensions: 6" x 4"
Original Submitted Images Below
https://artalaska.org/wp-content/uploads/gravity_forms/30-6e9a923a3f9f1cc0be023500e6aca5fc/2018/03/yzella-etching.JPG