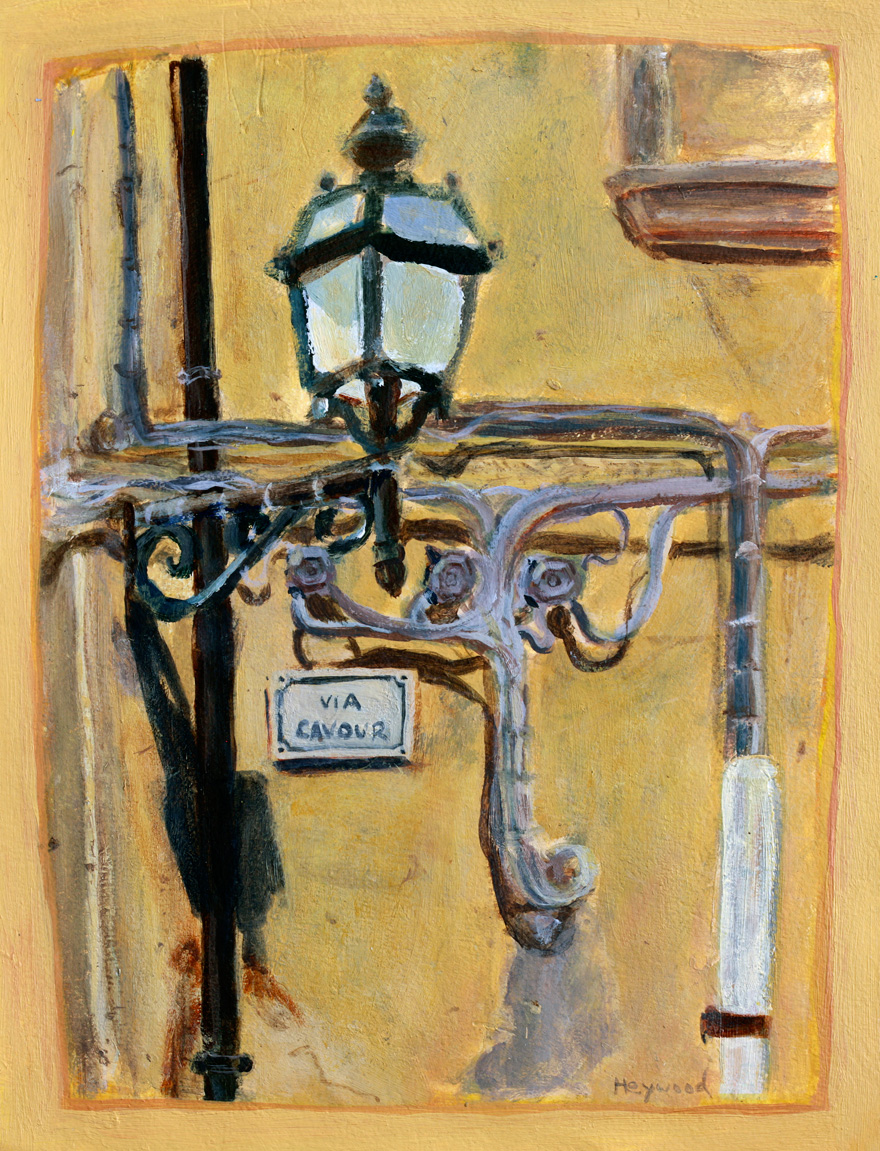 Title of Art Piece: Lamppost in Arcidosso 2012
Category: Painting
Student/Artist's Name: Tia Heywood
School: Haines High School
Grade: 12th

Artist Statement: This summer I took a pre-college art program in Tuscany from MICA. Many of my paintings featured the ornate lampposts that seemed to be ubiquitous. I did this painting in Arcidosso, a small artsy town nestled on a hill. A music festival was in town the same time we were, so I painted to the sounds of violin and piano floating down from a window. Painting with acrylics under the blazing Tuscan sun was an interesting challenge. I had to paint quickly and constantly spritz my paints with water. But it was extremely rewarding, and I got to say "bon giorno" to many passersby.
Large Photo: https://artalaska.org/wp-content/uploads/Lamppost-in-Arcidosso-+-Artshow.jpg