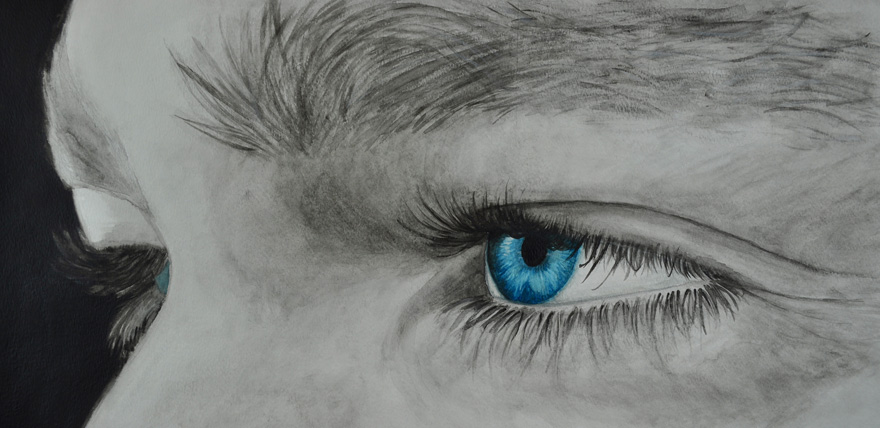 Title of Art Piece: Isaac the Blue
Category: Painting
Student/Artist's Name: Kimberly Peterson
School: Eagle River High School
Grade: 10th

Artist Statement: My inspiration for the painting was my boyfriend. He inspires me every day and keeps me going when I want so badly to give up. I took the original picture of his eye on our 4th month anniversary back in December outside the movie theater while we were waiting for the movie to start. I told him to just look off into the distance so I could get a good picture of his blue eyes. When my art teacher said we were going to do a watercolor painting, I thought this would be the perfect picture to do. I decided to do it all in gray-scale except the blue iris because I wanted to focus on his amazing blue eyes. I chose only to do his eyes because I believe the eyes are the most expressive part on people and really make the person who they are. Also eyes in general fascinate me, I always find myself doodling them in my notebooks and on homework.
Large Photo: http://artalaska.org/wp-content/uploads/KimArtwork.jpg