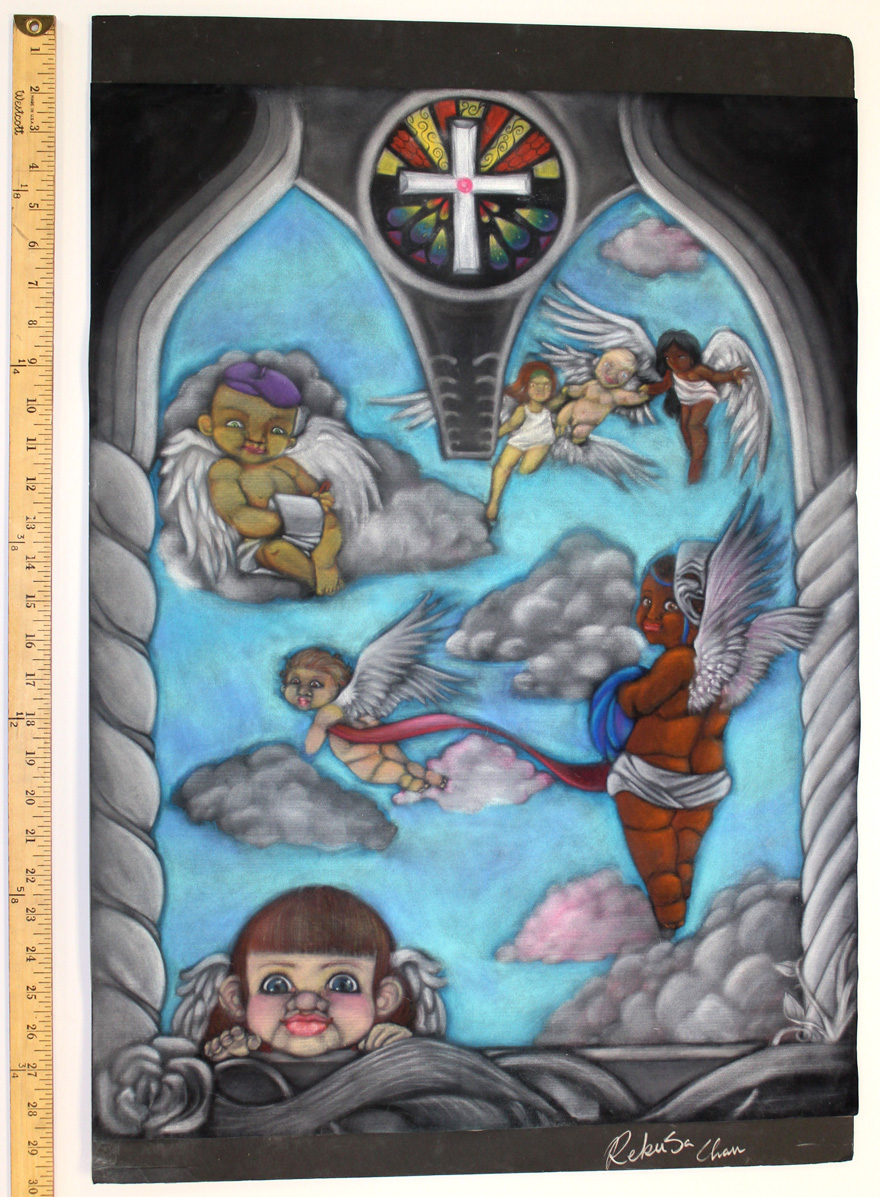 Title of Art Piece: Inspiration
Category: Drawing
Student/Artist's Name: Alexa Bisso
School: Palmer High School
Grade: 11th

Artist Statement: Inspiration is based on Muses –the mythological beings known to inspire ideas- and how I feel that all ideas in the beginning are beautiful and come from a more divine power. In my piece I expressed new ideas-muses- as babies and children. All ideas are new and youthful but to keep them beautiful and full of positivity you have to nurture them as you would a child. As I created this piece and worked on drawing babies I felt a maternal glow that I hope would be present to others who view Inspiration and make them smile. To give the impression of ideas being a divine thing I made the children little angels in Heaven in pastel colors. These ideas though are made by man, which is why I did a Gothic architectural themed border in black and whites. The entirety of the piece is done in the medium of chalk pastel on velour paper to give everything an overall softness that emphasizes child-likeness to Inspiration.
Large Photo: https://artalaska.org/wp-content/uploads/IMG_3394.jpg