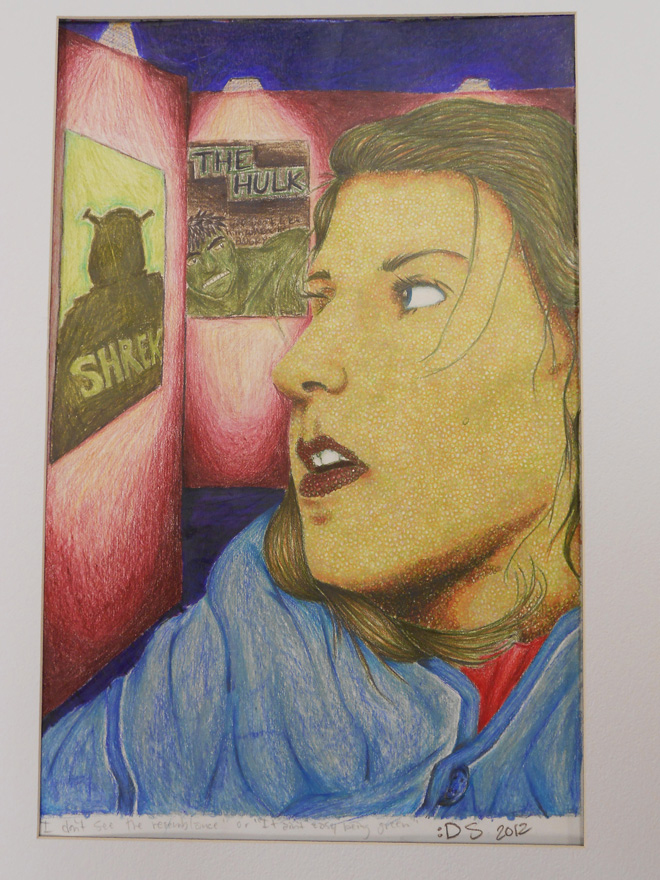 Title of Art Piece: I Don't See the Resemblance
Category: Drawing
Student/Artist's Name: Dawnelle Saxton
School: Kenai Central High School
Grade: 12th

Artist Statement: I enjoy drawing people and I try to use humor and irony in my art work. In this piece I used a textural drawing technique that was new for me. My goal was to keep viewers looking at the image longer than it takes to understand what the image is about.
Large Photo: https://artalaska.org/wp-content/uploads/Dawnelle-Hulk.jpg