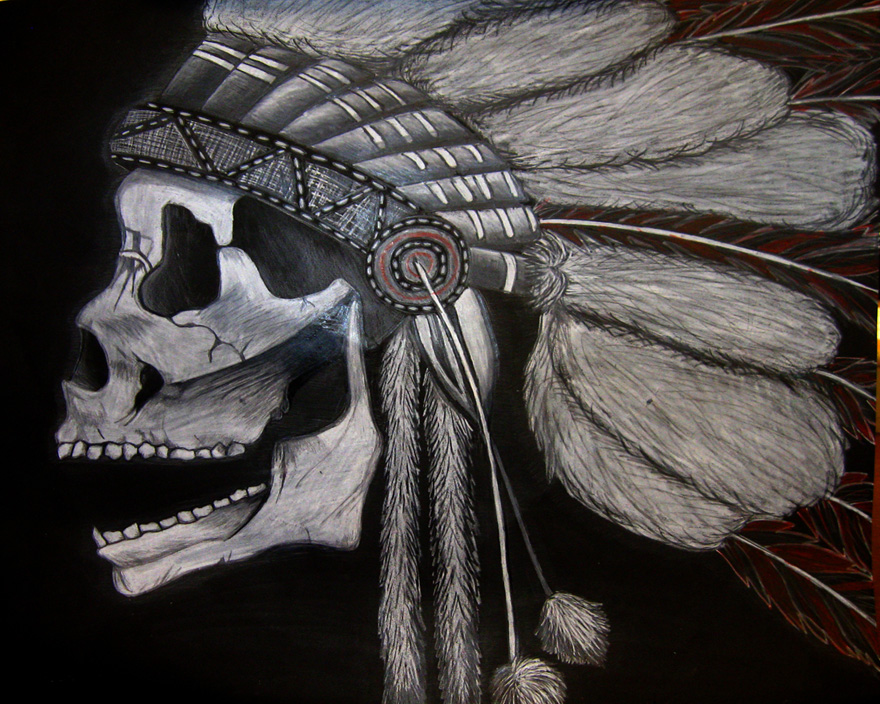 Title of Art Piece: Ghost Chief
Category: Drawing
Student/Artist's Name: Allison Norton
School: North Pole High School
Grade: 12th

Artist Statement: This piece is a black, white, and red pencil drawing of a skull with an Indian headdress. I am currently in AP art and we are focusing on the concentration portion of the class. My concentration is based around the idea that everything has an end. The Ghost Chief tells the story of a great warrior who has fallen for his people. The red in the feathers signifies the blood shed for his people and the scars on his face for the many great battles he has fought.
Large Photo: https://artalaska.org/wp-content/uploads/Indian-Skull-Allison.jpg