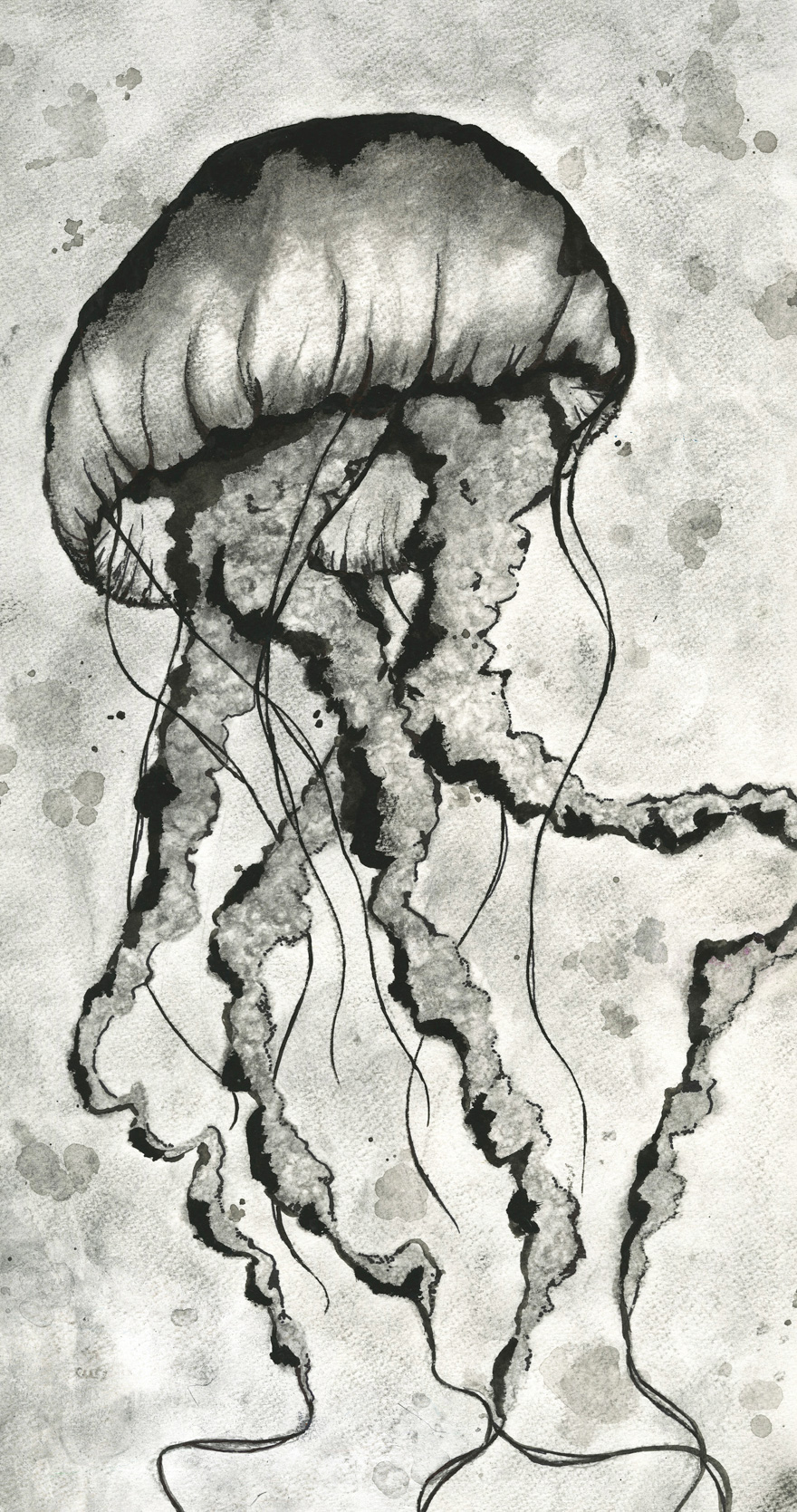 Title of Art Piece: Float On
Category: Painting
Student/Artist's Name: Lindsay Carroll
School: Lathrop High School
Grade: 12th

Artist Statement: As a teenager who's grown up in the interior of Alaska amongst the trees and tundra, I've grown used to so many plants and trees and browns and greens. The ocean has always captivated me; with its mystery, serenity, and vastness. I find it beautiful with its colors and many different creatures and forms. There are so many things about the ocean that are extremely alluring to me. One of my favorite marine creatures is the jellyfish. They are so intriguing to look at–not only are they colorful, but they are so vastly different from one another. Short and puffy tentacles, colorful splotched caps, long stingy strings–they all manifest into something visually amazing from any angle that I attempted to capture. My piece "Float On" is a reflection of the forms of a jellyfish with absence of color in charcoal and watercolor.
Large Photo: https://artalaska.org/wp-content/uploads/FloatOn.jpg