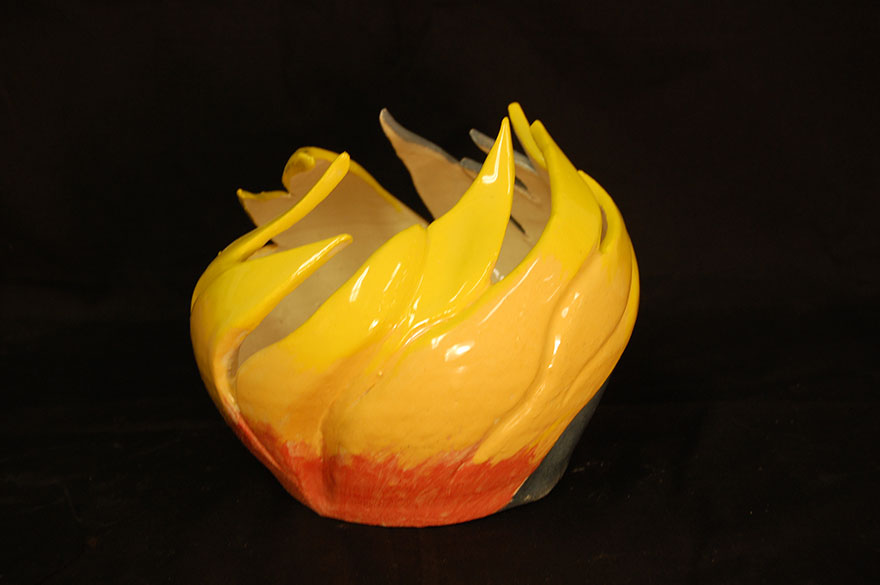 Title of Art Piece: Fire and Ice II
Category: Ceramics
Student/Artist's Name: Alison Arima
School: Lathrop High School
Grade: 12th

Artist Statement: This piece was part of a series in which I used carving techniques. The piece was initially wheel thrown then altered by hand. The slip was the next aspect I experimented with. I wanted a steady color gradient in the blue area and a sharper change in the red, orange, and yellow area.
Large Photo 1: https://artalaska.org/wp-content/uploads/DSC_0047.jpg
Large Photo 2: https://artalaska.org/wp-content/uploads/DSC_0049.JPG
Large Photo 3: https://artalaska.org/wp-content/uploads/DSC_0051.JPG