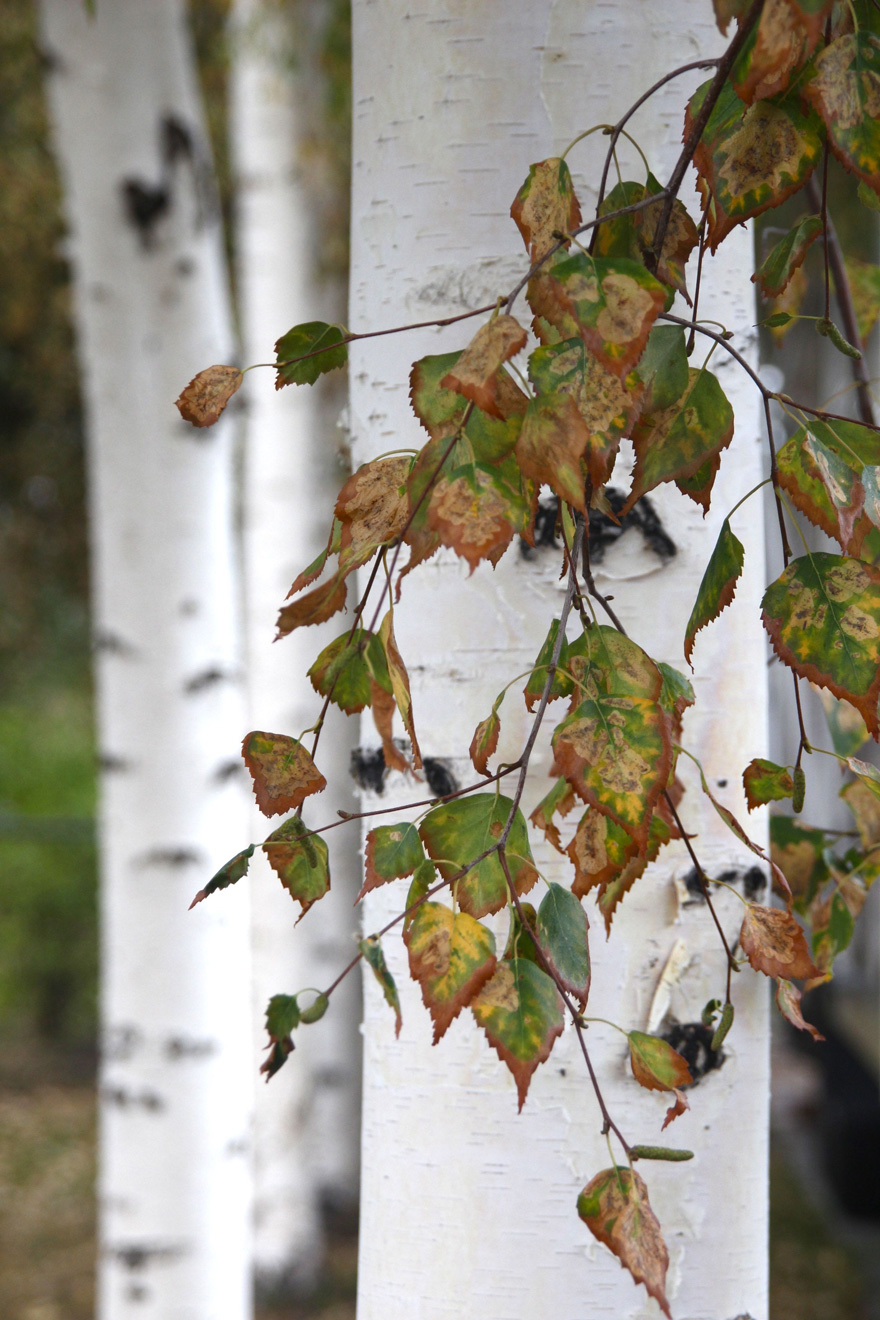 Title of Art Piece: Falling
Category: Photography
Student/Artist's Name: Karen Jorgenson
School: West Valley High School
Grade: 12th

Artist Statement: I took this picture last fall as the leaves were just starting to curl. I love birch trees because they remind me of my home in Fairbanks, and I set up this photo to catch the lines of multiple trees as well as the sprig of leaves. For me, this photo represents all the brightness and vitality in Fairbanks even as winter approaches.
Large Photo: https://artalaska.org/wp-content/uploads/Karen_Jorgenson.jpg