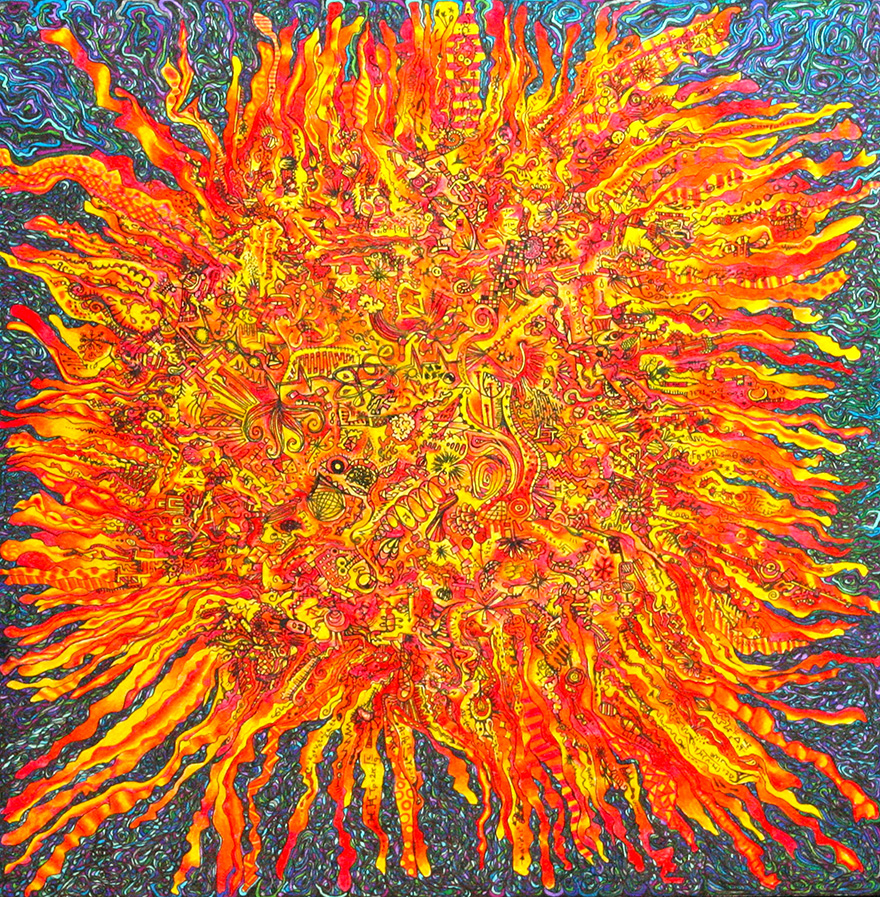 Title of Art Piece: Epiphany
Category: Mixed Media
Student/Artist's Name: Diane Murph
School: Petersburg High School
Grade: 11th

Artist Statement: After pondering what this piece truly represents and illustrates, I realized I would rather the audience puzzle over it and decide for themselves. This piece is meant to invoke curiosity. Drawn with pen, colored pencil, and marker, every detail is unique and came from my imagination.
Large Photo: https://artalaska.org/wp-content/uploads/Epiphany-Diane-Murph-PSG1.jpg