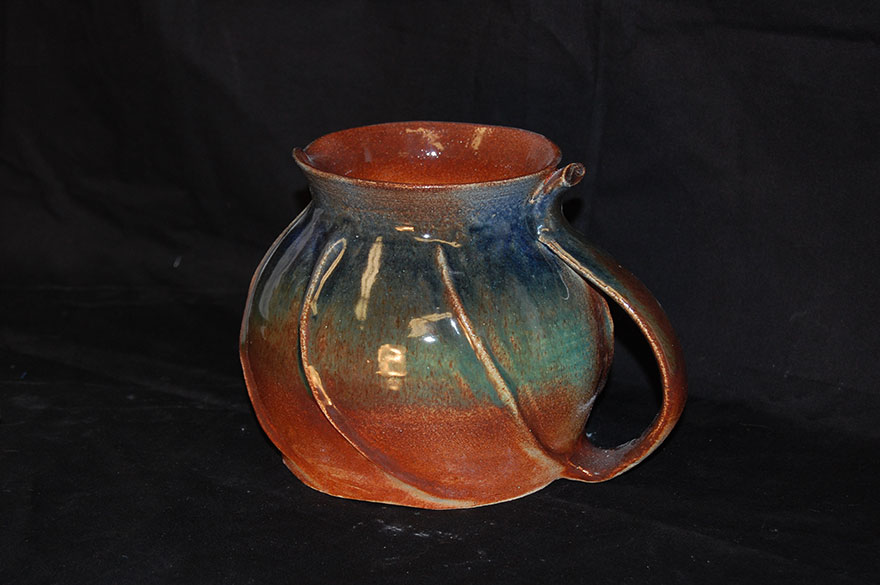 Title of Art Piece: Earthy Pitcher
Category: Ceramics
Student/Artist's Name: Alison Arima
School: Lathrop High School
Grade: 12th

Artist Statement: This was an early piece in which I experimented with shape and glaze. The body of the piece was round, reminding me of a planet. The way the glaze ran made it resemble Earth with its blues, greens, and browns.
Large Photo 1: https://artalaska.org/wp-content/uploads/DSC_0044.jpg
Large Photo 2: https://artalaska.org/wp-content/uploads/DSC_00451.JPG
Large Photo 3: https://artalaska.org/wp-content/uploads/DSC_0046.JPG