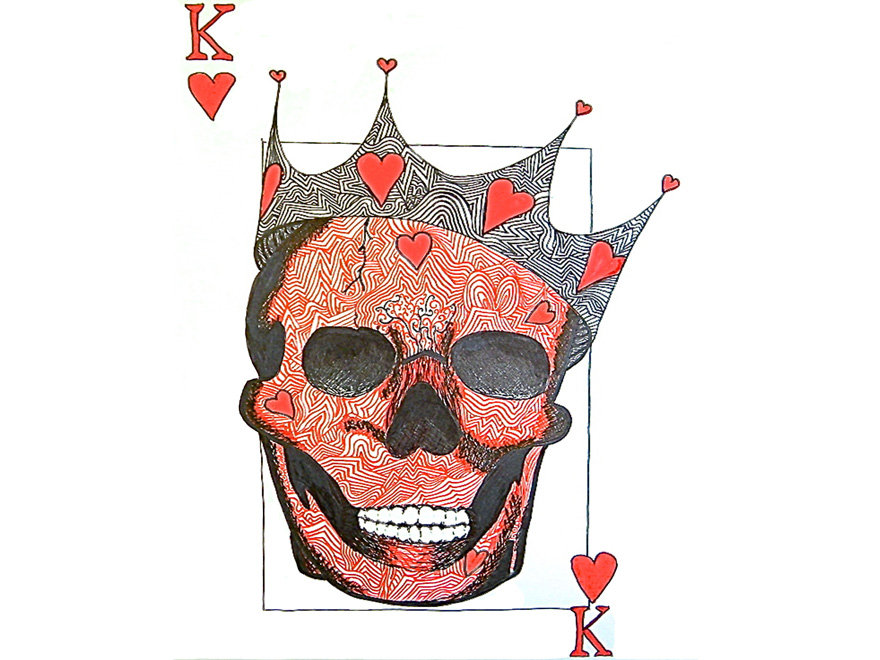 Title of Art Piece: Don't Trust Your Luck
Category: Drawing
Student/Artist's Name: Patricia Jackson
School: Petersburg High School
Grade: 12th

Artist Statement: When I got this project in class the first idea that popped into my head was the trouble that comes from gambling. So I chose to do a King of Hearts that was a skull head. I picked the King of Hearts because the King is the 13th card, which can be an unlucky number and I chose hearts because that is life and without a heart you die. This was drawn with pen on paper. Inside the drawing there are 13 hearts to represent the King even further. In card games you can have streaks of luck, but in the end could loose if your not paying attention.
Large Photo: https://artalaska.org/wp-content/uploads/Dont-Trust-your-Luck-Patricia-Jackson-PSG1.jpg