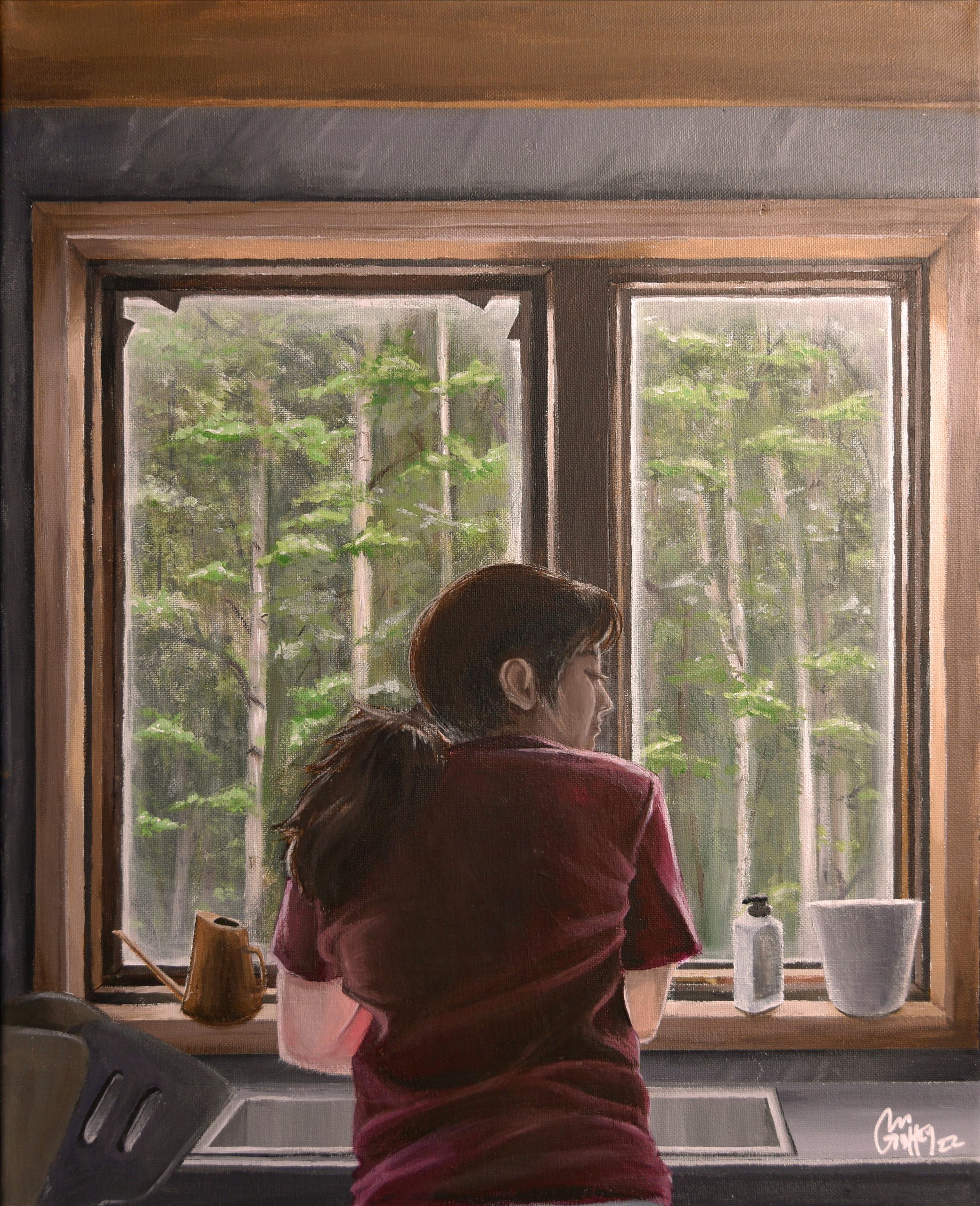 1st Place – Painting
Title of Art Piece: Domesticity
Category: Painting – 2023
Student/Artist's Name: Madelyn Guffey
School: West Valley High School
Grade: 12th
Artist Statement:
My piece, Domesticity, depicts the triumphs and peace that come with love. It's a response to my own fear of settling down, worried that my future would be boring and without love. "Settling down" is not getting a nice house or having kids, it's finding the love that humanity thrives in.
I wanted to highlight this sincerity and newfound comfort through this piece, so that I could remember it. Despite the figure in the center being the main focal point, the windows are highlighted as the sun comes through. This causes the figure to go somewhat unnoticed, as she blends in with the warm tones of the wood surrounding her. This is to emphasize that the idea of 'comfort' associated with home typically comes from a person you love, rather than the home itself. Her aura is what makes the surrounding feel warm, and therefore, valuable.
I also chose to place a watering can (representing growth) and pot without a plant (representing potential) on the window sill.
Artwork Dimensions: 16″ x 20″
Original Image:
https://artalaska.org/wp-content/uploads/gravity_forms/52-a6a69575a0bcf9c504f5378a8b3c8199/2023/03/Domesticity.jpg