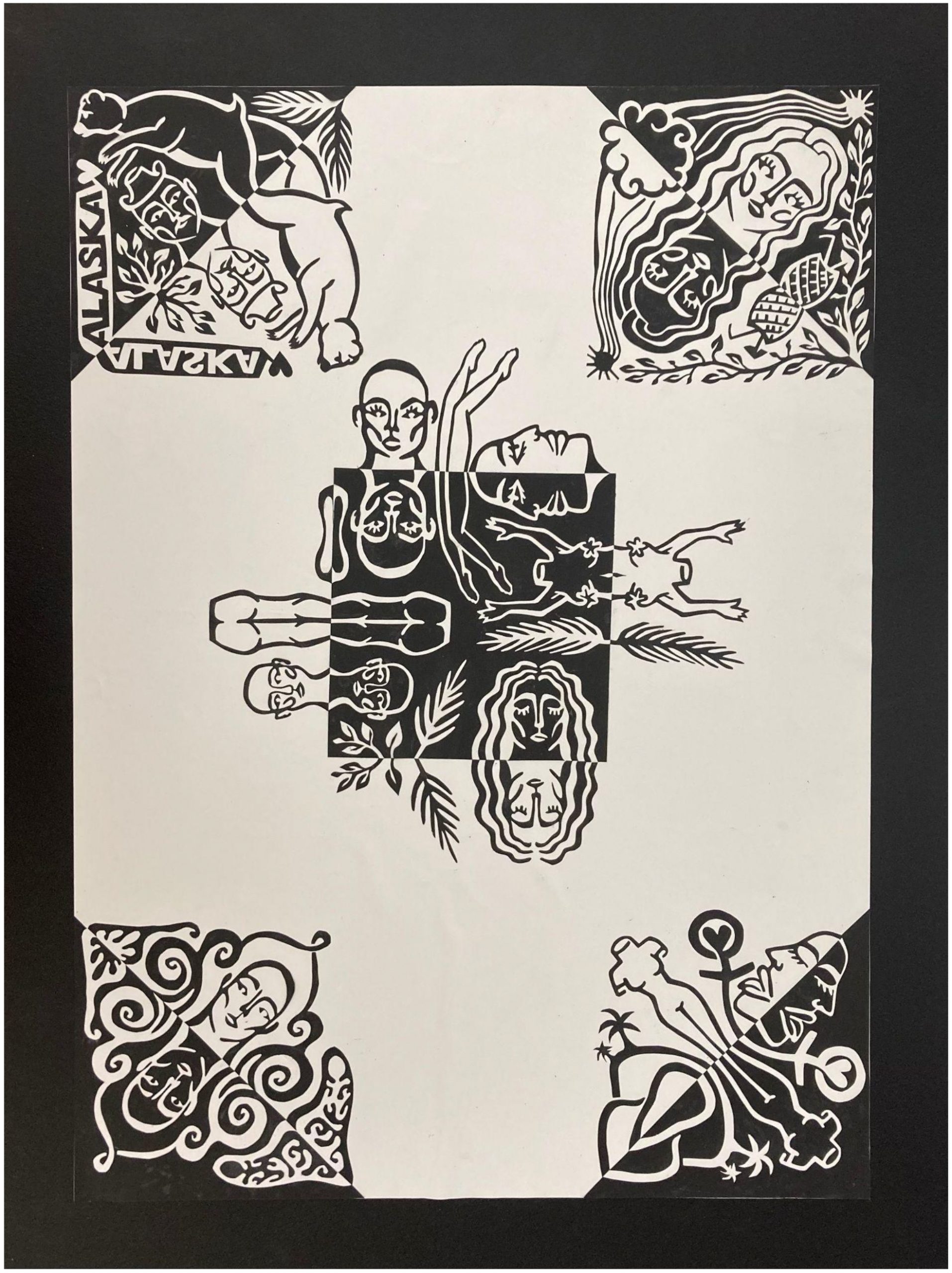 3rd Place – Communication Arts / Graphic Design
Title of Art Piece: Discover Yourself
Category: Communication Arts / Graphic Design – 2022
Student/Artist's Name: Lisa Henneaux
School: Wasilla High School
Grade: 12th
Artist Statement:
My artwork is showing different places and types of people, plants, animals, landscapes. There is a lot going on on the paper but every part of it is connected to the other.To make this piece I only used black and white papers, a pair of scissors to cut my black paper and a glue stick to glue it to the white paper. Then, I glued the white paper on a big piece of black paper as a background.
This work is inspired by my discovery of myself. It's related to how I grew, the things that I like or that I've experienced.
My goal for this piece was to make it very detailed and harmonic and to express something personal at the same time.
This piece took me quite a bit of time but I learned patience and preciseness while doing it. It turned out better than I imagined it at first.
Artwork Dimensions: 16.5 " wide x 23″ tall