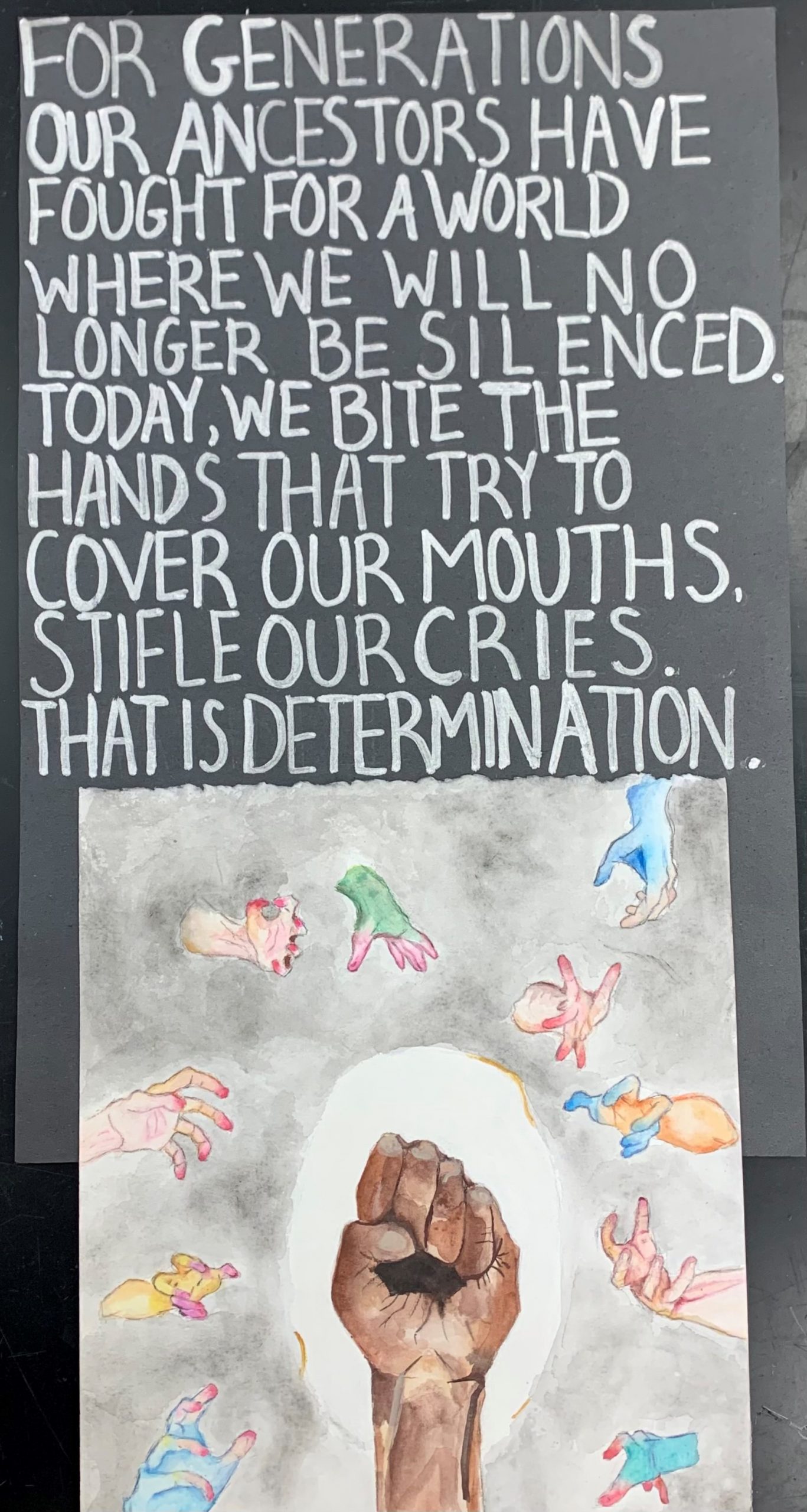 Honorable Mention – Multicultural Art
Title of Art Piece: Determination is a Virtue
Category: Multicultural Art – 2021
Student/Artist's Name: Fiona Matthews
School: Wasilla High School
Grade: 12th
Artist Statement: How can my art convey emotion and solidarity towards the BLM movement?
In my writing class we had to come up with our own take of a virtue and make a poster. I chose the virtue of determination and represented it with the most determined community I know.
Artwork Dimensions: 23" x 12"
Original Images
https://artalaska.org/wp-content/uploads/gravity_forms/39-8ac6ca04a8f39bd461fce00dcc46c12a/2021/04/Fiona-BLM.jpg