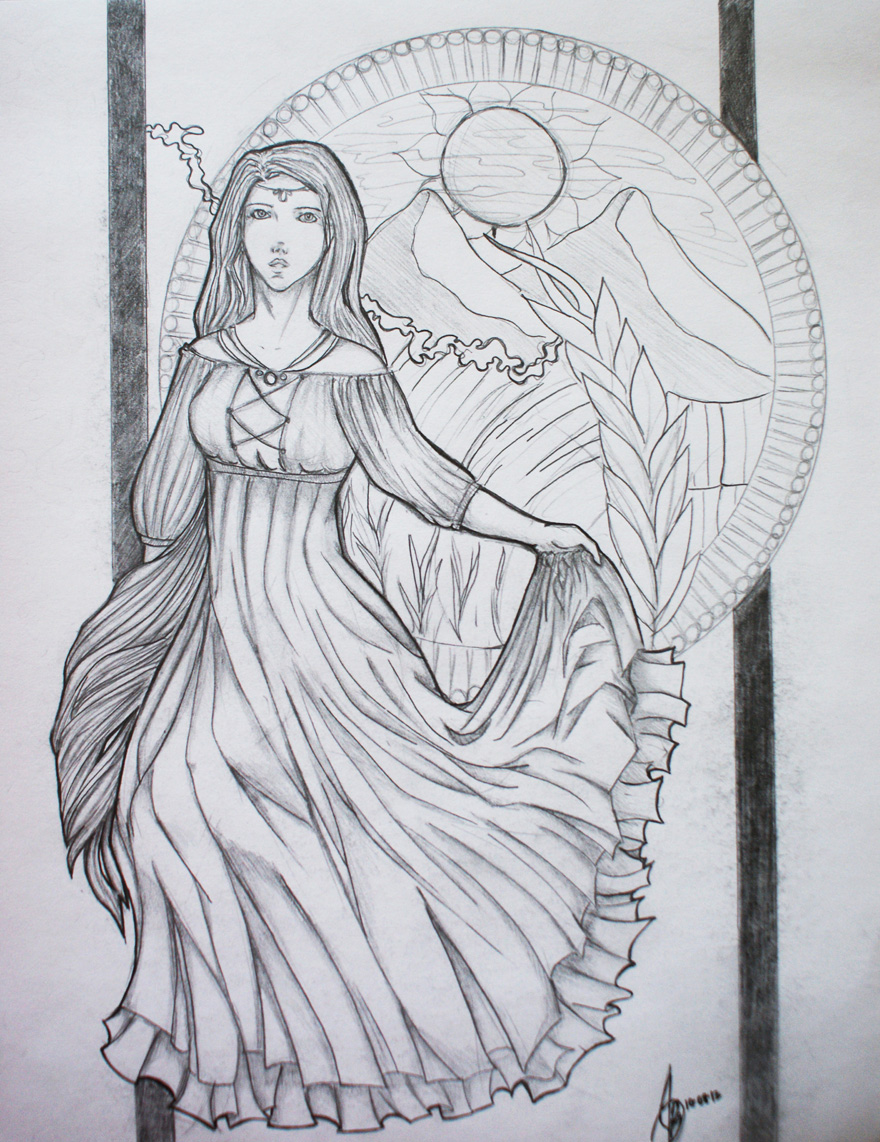 Title of Art Piece: Demeter
Category: Drawing
Student/Artist's Name: Jian Bautista
School: West Anchorage High School
Grade: 12th

Artist Statement: I did this 14 by 11 drawing with graphite to represent the Greek mythology. Greek mythology has always fascinated me and I wanted to do some form of artwork that represented one of the goddess. Although Demeter is not as popular as Zeus or Hercules, Demeter is the goddess of harvest and I believe she played a big importance in the Greek Mythology.
Large Photo: https://artalaska.org/wp-content/uploads/JianDemeter.jpg