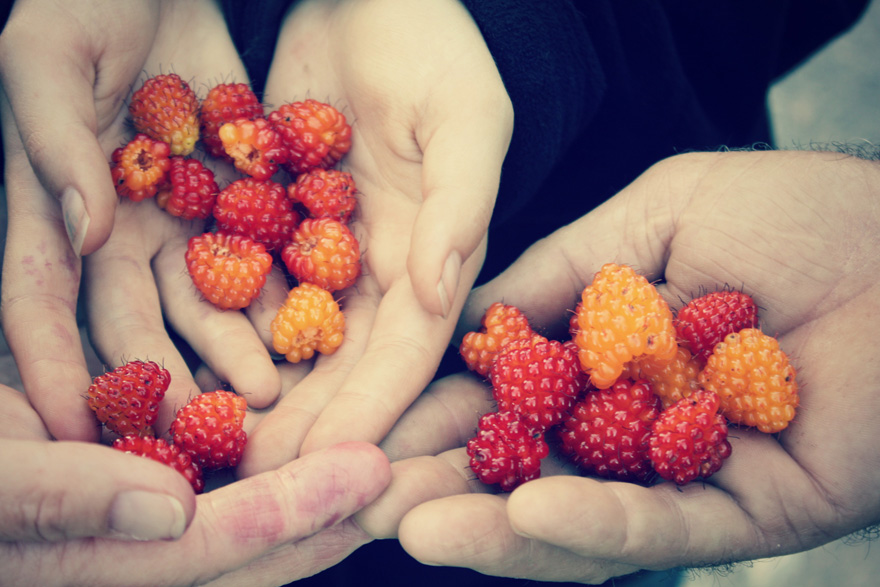 Title of Art Piece: By The Handfull
Category: Photography
Student/Artist's Name: Mary Webb
School: West Valley High School
Grade: 11th

Artist Statement: My dad, being a bush pilot, often flies my family and I to go out camping on Hinchenbrook Island, an island off of Cordova on the southern coast of Alaska. Salmon Berries were everywhere and perfectly ripe. My sister, and my parents' hands held these berries as I took this picture to capture the moment, as I am often doing with many, many things. I truly enjoy photography and love to use it as a way to capture moments and feelings in my life with the snap of the shutter. Photography is something that I use to express myself and find happiness and beauty in everything in life.
Large Photo: https://artalaska.org/wp-content/uploads/Mary_Webb.jpg