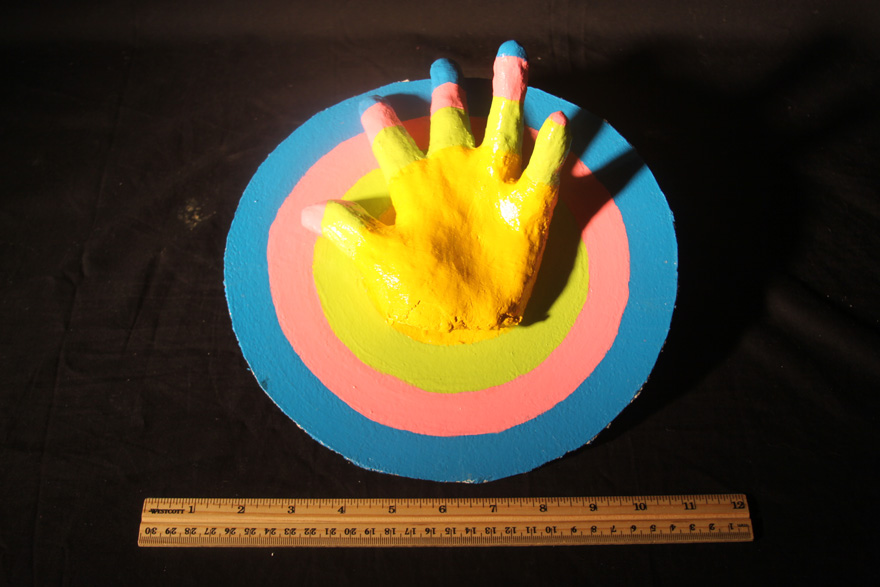 Title of Art Piece: Bullseye
Category: Sculpture
Student/Artist's Name: Alexis Kisgen
School: Lathrop High School
Grade: 10th

Artist Statement: I chose the bullseye design because you usually aim for the middle, like you would aim for success in your goals. The colors are bright and show happiness. I like to make are because it is a stress reliever and I can just go with it. I can put my own meaningful feelings in my art.
Large Photo 1: https://artalaska.org/wp-content/uploads/IMG_0052.jpg
Large Photo 2: https://artalaska.org/wp-content/uploads/IMG_0053.jpg
Large Photo 3: https://artalaska.org/wp-content/uploads/IMG_0054.jpg