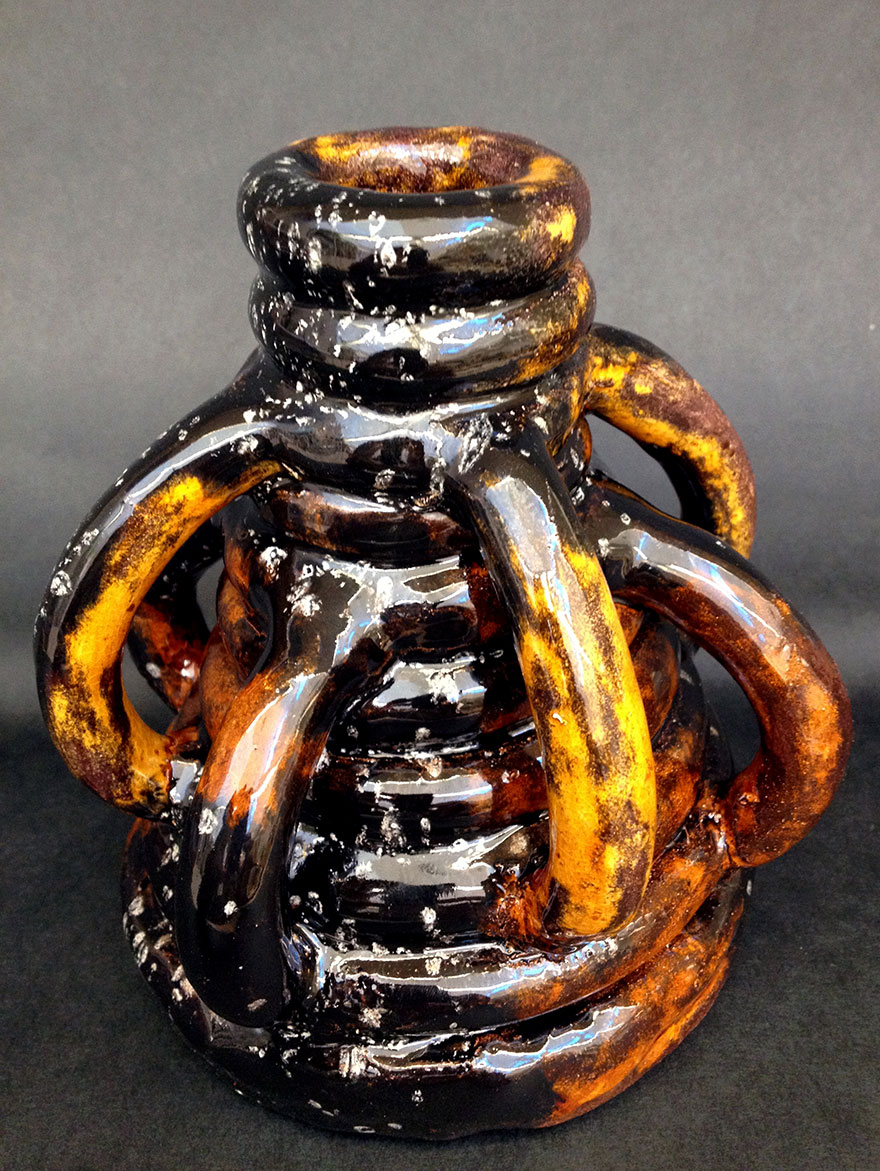 Title of Art Piece: Breaking Barriers
Category: Ceramics
Student/Artist's Name: Caleb Russell
School: Ben Eielson High School
Grade: 9th

Artist Statement: At first, I didn't know what I was going to do. My thoughts soon went to handles, and then I found my keystone. Over time I started to go for an ancient temple look, one of those with foliage growing over it.
Large Photo 1: https://artalaska.org/wp-content/uploads/Breaking-Barriers1-Caleb-Russell-BEHS.jpg (Shown Above)
Large Photo 2: https://artalaska.org/wp-content/uploads/Breaking-Barriers2-Caleb-Russell-BEHS.jpg